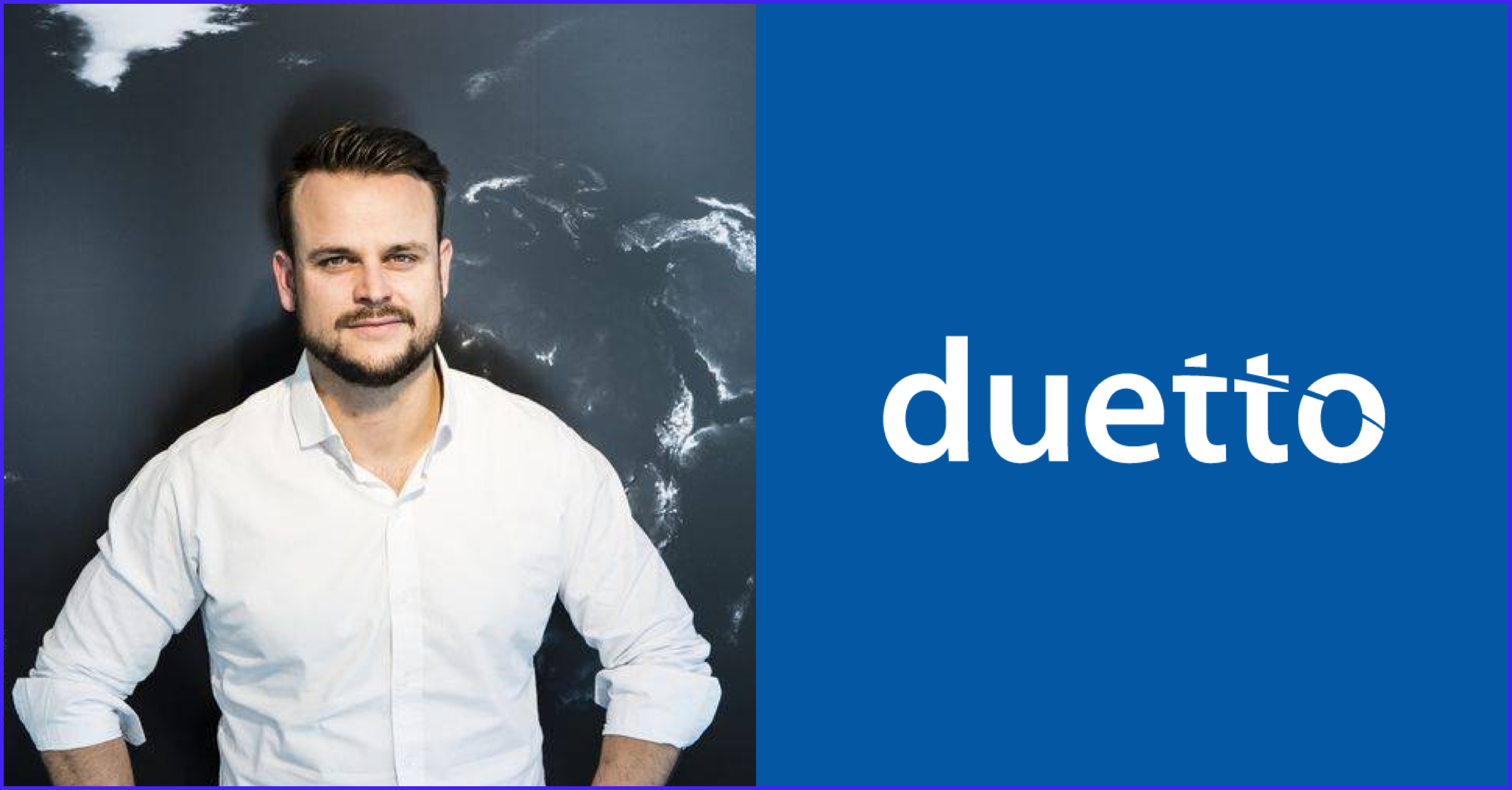 Duetto appoints Michael Schäffner as vice president of sales EMEA
San Francisco, March 2nd 2021 - Duetto, hospitality's innovative software as a service provider of revenue strategy solutions, announced today the promotion of Michael Schäffner to Vice President of Sales EMEA as well as the addition of Matthias Heel as Director of Hospitality Solutions EMEA.
Schäffner joined Duetto in March 2017 as Director of Sales for the DACH region (Germany, Austria, and Switzerland). An experienced hotel industry professional, he previously spent time working for hotel technology companies Serenata and Nor1, following years of on-property hotel experience, including time with The Setai in Miami and Auberge du Soleil in the Napa Valley.
Heel recently served as Group Director of Revenue & Reservations for Ruby Hotels and before that as Director of Revenue & Central Reservations for Victor's Residenz. Both hotel companies run their revenue on the Duetto Revenue Strategy Platform.
"In four short years, Michael has cemented Duetto's position as a market-leading RMS in Europe. In his new role, we look forward to further growth and the ability to bring our solutions to a wider network of hotel and accommodation providers across Europe, the Middle East, and Africa," said David Woolenberg, Chief Executive Officer, Duetto.
"The EMEA region offers a wide and varied hospitality offering, from established big brands to new-breed innovators, boutique properties, and alternative accommodation providers. However, very often, these all have one thing in common – the lack of an integrated technology stack built to power them through the challenges the industry now faces. Michael, Matthias, and the rest of the EMEA team are all leaders in their fields of knowledge and are best placed to help bring hotels the smart and agile tools they need to best respond to the new market dynamics."
---
ABOUT DUETTO
Duetto delivers a suite of cloud applications to simplify hospitality revenue decisions and allow hoteliers to work smarter, increasing organizational efficiency, revenue, and profitability. The software as a service platform allows hotels and casino resorts to leverage real-time dynamic data sources and actionable insights into pricing and demand across the enterprise. More than 4,000 hotel and casino resort properties in more than 60 countries have partnered to use Duetto's applications.
Never miss a post
Join theBrief newsletter and stay up to date on all the latest hotel tech news
No spam. You can unsubscribe at any time.