October 8th, 2018
Independent Hotel Show Partner: Jerome Laredo, VP of EMEA @ Lightspeed
By Florian Montag , Co-Founder @ Hotelhero
We are celebrating our UK Entry at The Independent Hotel Show in London this 16 & 17th of October. To celebrate this big step, we are joining forces with 6 of our amazing partners and are hosting the most exciting hotel technology stand at the show. In this series of interviews we are having a chat with the different founders about what makes their company special, trends in the industry and of course what they appreciate most about our community.
Tell us a bit about you and Lightspeed?
My name is Jerome Laredo and I am VP of EMEA at Lightspeed
Lightspeed is the UK's leading cloud-based electronic point of sale (ePOS) in the hospitality industry. Over 50,000 independent businesses in more than 100 countries use the system, which processes over £12 billion in transactions annually. Within their first year using Lightspeed, independent businesses experienced a 20% growth in sales on average. Founded in 2005 in Montréal, Canada, Lightspeed has seen unprecedented growth. As a result, we have offices in the Netherlands, Ottawa, New York, Ghent, Brisbane and London.
Lightspeed simplifies how you and your staff work, enabling you to focus on creating memorable dining experiences for your customers, not logistics. Whether you have a quick service, café, bar or full-service restaurant in your hotel, Lightspeed helps you effortlessly manage staff, menus, orders, tables and payments —all in one place.
Some value propositions from new software companies are saving costs, process optimisation or data integration but hoteliers are often still reluctant to invest in new systems. What is your key reason an independent hotel should invest in your solution?
Lightspeed — the first cloud-based ePOS to receive Oracle certification—is a perfect solution for independent hotels that want to centralise all their operations. With Lightspeed, you save time, reduce the possibility of human errors and improve guest satisfaction by providing faster and more accurate service. Lightspeed's ecosystem of integrated solutions helps simplifies
managing a guest's stay from check-in to checkout, while providing them with a smoother ordering experience.
Lightspeed's mobile ePos enables your guests to order from anywhere in your hotel, whether they're in their room, your lounge or any of your amenities. Not only does this ordering flexibility create a fully connected, customer-centric experience, it ensures that you can promptly tend to their needs and ultimately enhance your establishment's brand equity.
And it doesn't stop there. Other key benefits include:
- An intuitive user interface speeds up your staff training.
- Built-in top-tier security parameters assures that your employee, sales and guest information is safe.
- Customisable profiles enable you to control the permissions of each employee
Lightspeed ePOS integrates directly with your property management system (PMS), effectively centralising everything from housekeeping, staff training, checkouts, billing, front-of-house management, reservations and more onto one user-friendly interface.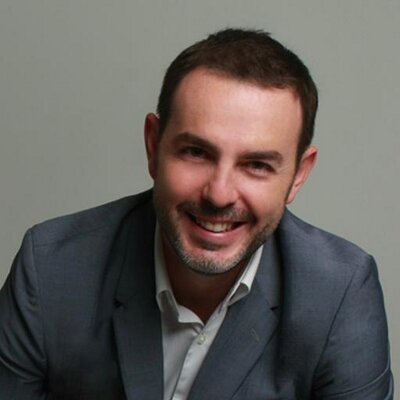 Looking at the market and your competitors, what would you say is your key differentiator (USP)?
- Extensive integrations: Lightspeed Restaurant integrates with popular PMS' such as Planday, Quickbooks and Marketman, enabling you to manage scheduling, accounting, inventory and more.
- Never miss a sale: take orders anywhere — at the bar, poolside, or in any room
- One centralised system: effortlessly manage staff, guests, rooms, food and beverages via one system
- Unparalleled security: securely access to your business from anywhere, 24/7.
- Comprehensive staff management: effectively control staff access rights and scheduling.
For hoteliers looking to stay on top of the latest in hotel technology, it can be difficult to separate trends from immediate necessities. What would you say are the key aspects to watch out for when selecting new systems?
Some of the questions you should be asking yourself when looking around for a new ePOS include:
- Does it enhance your customer experience? Consider if it offers an offline mode or bill splitting, or whether it showcases menu modifiers, promotions, and potential allergies.
- Does it allow you to manage your business from anywhere? The ePOS should be flexible and mobile
- Can it support your business as it grows? Consider if it offers multi-location management features, or integrates software such as Xero, Deliveroo and MailChimp
- Does it provide useful insights with sales analytics and reporting? Consider if it gives you visibility on your customer's purchase history, your peak sales periods and most profitable seasons.+
Some other things to consider would be:
- Is training and support included?
- Will it make my staff more efficient?
- Is it reliable and cloud-based?
- Does it comply with your legal requirements?
You should always consider what features would be most beneficial to your business and finding a system that can do it all.
Tell us more about what's most exciting about the UK market and what are you're expecting from the Independent Hotel Show?
There's an abundance of industry developments at the moment—the uncertainty around Brexit and the economy, as well as the growth of the 'staycationer' market.
This is great news for independent businesses. They have an opportunity to capitalise on these developments by delivering the kind of personalised experiences travelers have come to expect. Smaller hospitality chains can attract more staycationers and can compete with larger chains by investing in their guest experience. With affordable systems enabling you to create connected and memorable guest experiences, running a hospitality business has never been this straightforward or accessible.
The Independent Hotel Show is a great platform for us to showcase our technology to our constituency and illustrate how concept hotels like Zoku use our system to deliver unbelievable customer experiences. In their own words, "the best thing about Lightspeed is that we don't work for the system—the system works for us and our guests."
Last but not least, could you give us some insights on why you joined the Hotelhero community and what makes it special for you?
Hotelhero shares our passion for helping independent hotels achieve their full potential by providing the right software to meet their guest's needs. Together, we offer a seamless solution that streamlines hotel operations and enables hotel owners to select a bespoke package. This includes managing a hotel's reputation, optimising what and how they sell, leveraging their data to forecast sales, and monitoring their booking and reservation system.
We see tremendous value in the opportunity to share our industry insights on the new products and services that enable independent businesses to increase their efficiency, reduce operational complexity, deliver unforgettable customer experiences and compete in this space.
We're excited to be there! Book a meeting and come meet us at booth 339.
About the Author
Florian is a Co-Founder of Hotelhero and a graduate of École Hoteliere de Lausanne. Passionate about hotels, service excellence & technology Hotelhero is built on the belief that independent & small chain operators should be leveraging technology for the better. Our platform and services strive to give every hotelier a chance to compete in this highly competitive market by implementing the right technology.