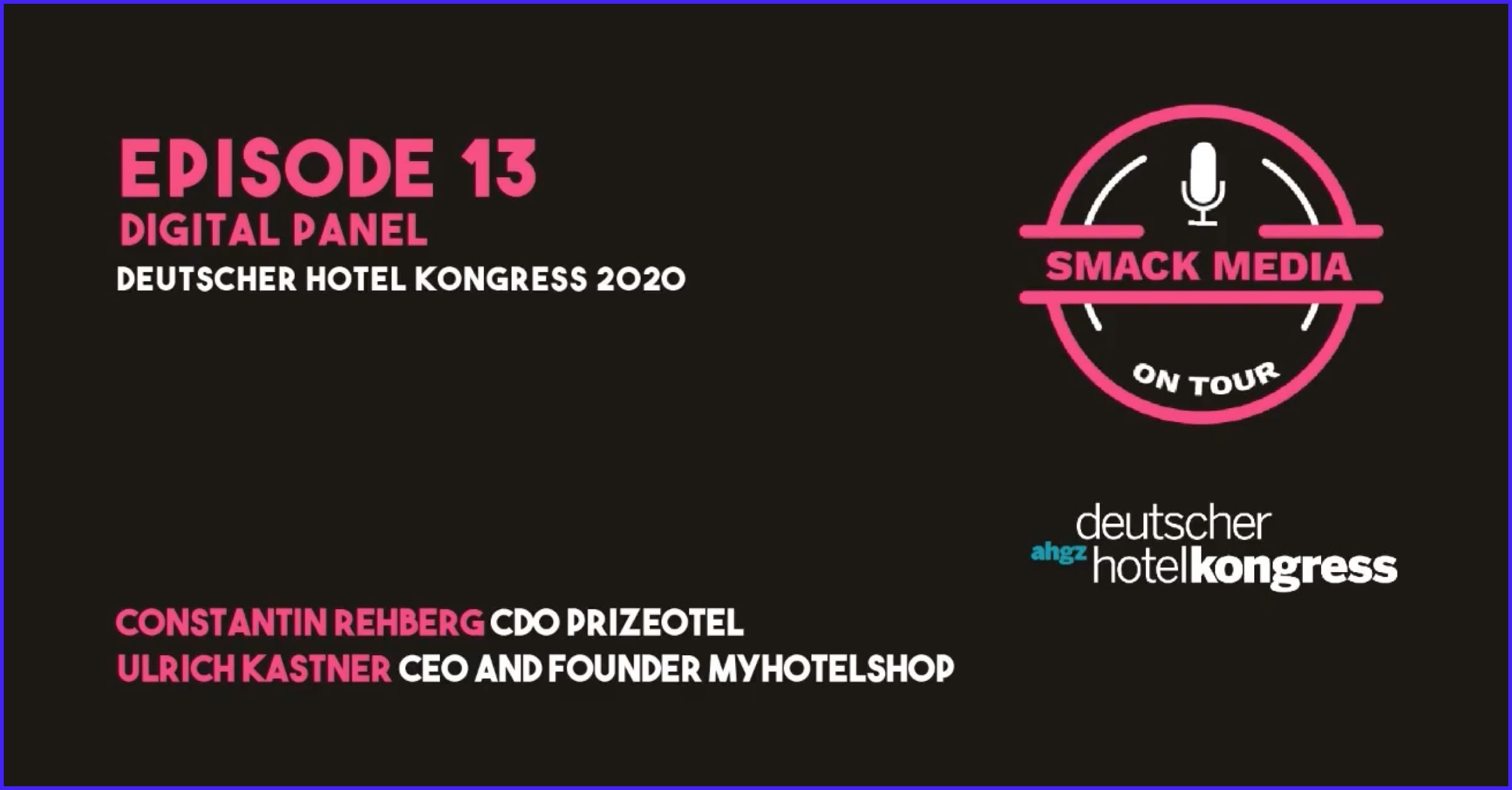 April 23rd, 2020
SMACK #13 ON TOUR - Digital Panel @ Deutscher Hotelkongress
Von Florian Montag , Co-founder @ Hotelhero
In this second episode from the German Hotel Kongress 2020 (DHK 2020), Fritz and Florian met Ullrich Kastner, CEO of myhotelshop, and Constantin Rehberg, CDO of prizeotel, for a casual chat.
They talked about the state of digitization in hotels and what one should look out for during this process and discussed what to prioritize when talking about hotel-tech.
---
Über den Autoren
Florian is a Co-Founder of Hotelhero and a graduate of École Hoteliere de Lausanne. Passionate about hotels, service excellence & technology Hotelhero is built on the belief that independent & small chain operators should be leveraging technology for the better.