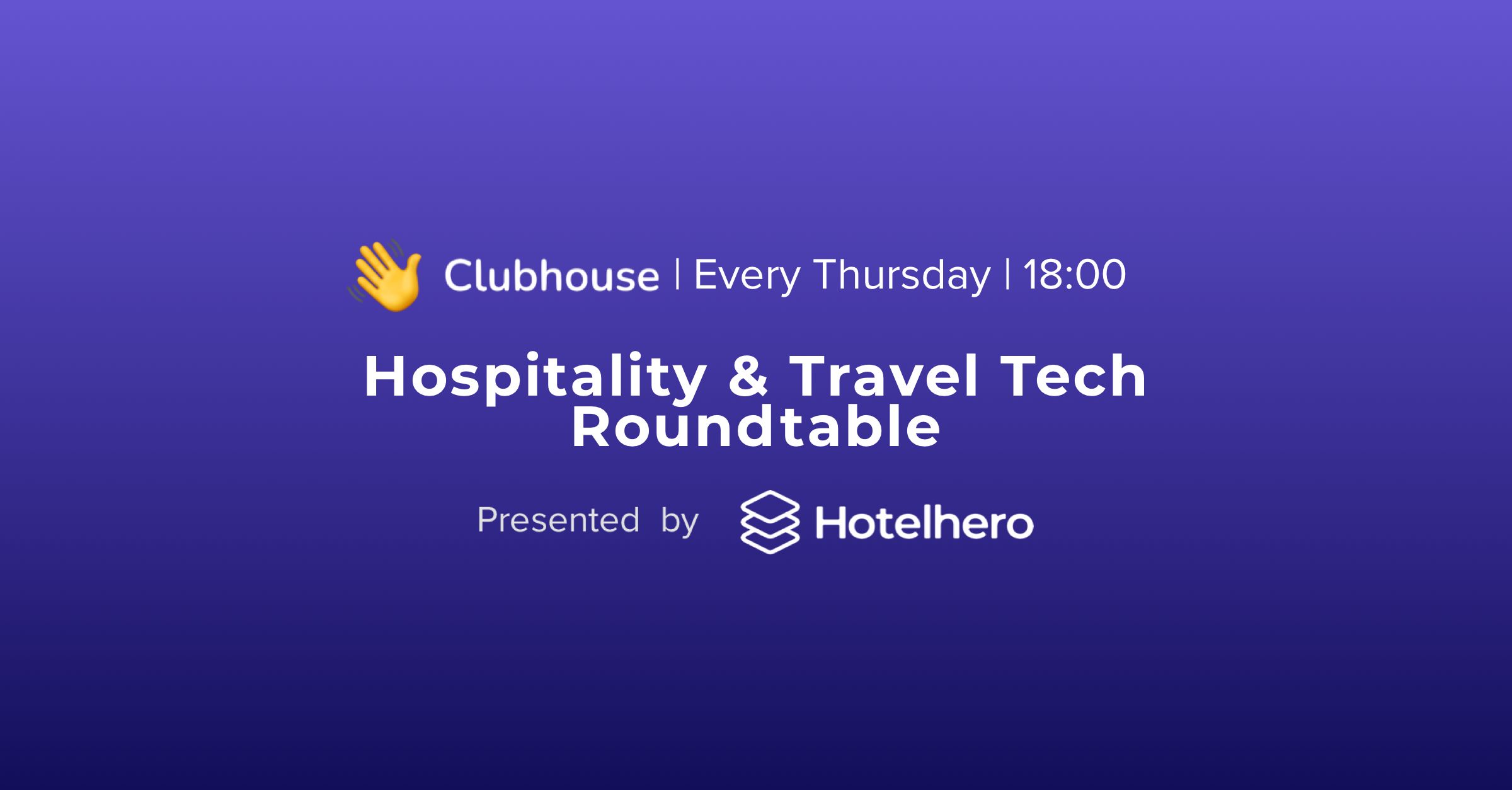 New interactive round table for the hotel industry
Jan 26, 2021
- Florian Montag
Munich, 27 January 2021 - Welcome to the Clubhouse: Florian Montag, CEO Hotelhero, and Juan A. Sanmiguel, CEO hotelbird, develop impulses and visions for the time after the lockdown in their first joint audio chat. With the new "Hospitality & Travel Tech Roundtable", the two hotel specialists are launching a weekly clubhouse talk for the hotel industry. Every Thursday from 6 to 7 p.m., the two founders dedicate themselves to current topics and thus bring together technology know-how and hotel business in one room. Industry leaders, movers, and innovators from the hotel industry and technology meet virtually to talk honestly and interactively about the future of the hotel industry and the use of technological solutions.
Many opportunities for personal exchange, also in larger groups, are currently canceled due to Corona. Therefore, both are taking advantage of the current situation to gather the hotel and technology industry for a virtual Jour Fixe: "Our aim is to provide exciting insights and future impulses to give the entire hotel industry an information advantage," explains Juan A. Sanmiguel. "I am a big fan of the new Clubhouse app myself. Users can simply listen or add their viewpoints to the discussions. This dynamic makes it the perfect platform for our expert discussions," adds Florian Montag.

On the next topic "Automated Hotel - Operator Concept of the Future?", Martin Stockburger, Founder and Managing Director Koncept Hotels, Tobias Köhler, Group Director Systems & Commerce Ruby Hotels, Hannibal DuMont, Managing Director STAYERY and Kornell Otto, Director Stay KooooK, will speak with Florian Montag and Juan A. Sanmiguel on Thursday, 28 January 2021, from 6 to 7 pm. In order to make the talk as varied and topical as possible, there will be a topic vote in advance, which will allow the audience to proactively participate.
The alternating speakers of the weekly Clubhouse Talks included industry experts such as Dr. Josef Vollmayr, Co-Founder and Managing Director Limehome GmbH, Tilman Volk, Co-Founder suitepad and Ulrich Pillau, Founder and CEO apaleo: "Digital solutions in the hotel industry make an important contribution to getting the industry back on track after the enormous challenges of the Corona pandemic. The mutual exchange about possibilities and perspectives is immensely important. I am therefore pleased to be part of the Clubhouse Talks."