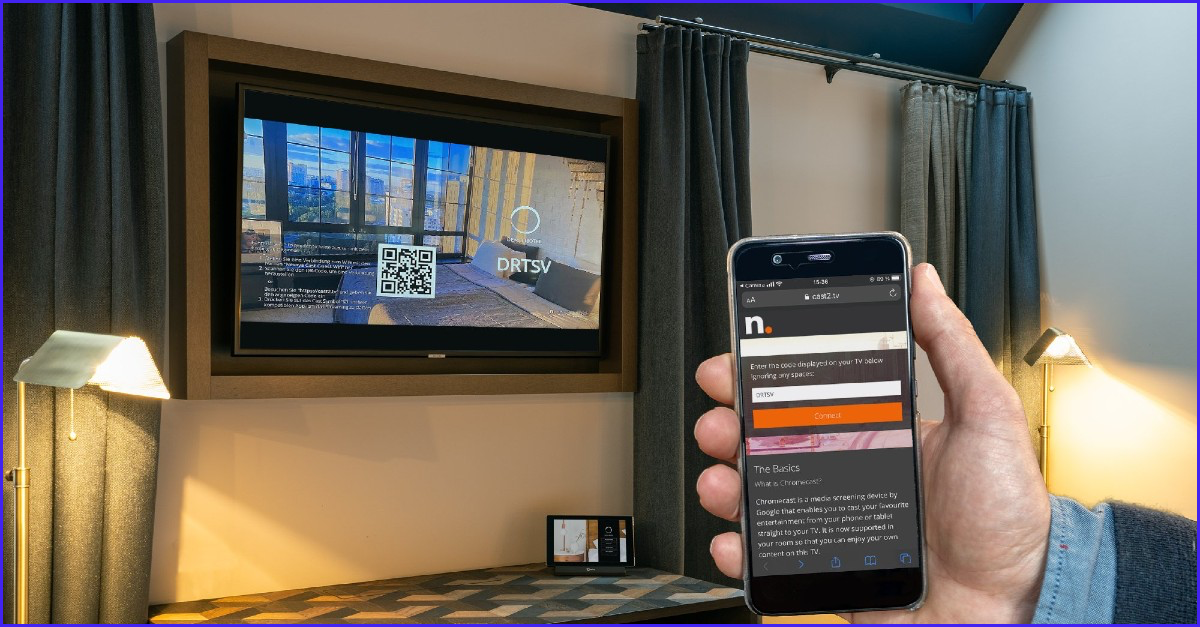 SuiteCast: Bringing easy and flexible streaming to the hotel room
Feb 02, 2021
-
Berlin, February 2, 2021 - SuitePad, the leading provider of in-room tablets for the hotel industry, is bringing a new, innovative product to the market: SuiteCast. SuiteCast transforms any existing hotel TV into a smart TV specifically designed for the hotel room. Videos or music from guests' private devices can be played directly on the hotel TV screen, providing a premium bring-your-own-content solution.
Moritz von Petersdorff-Campen, co-founder and managing director of SuitePad: "Today, in addition to traditional normal television viewing, guests want to be able to use their usual streaming services in the hotel room. With SuiteCast, anyone can now stream the content that really interests them from services such as Netflix, Youtube, Amazon Prime, and Spotify directly to the widescreen TV in their hotel room. In addition to our SuitePad tablets, this creates the perfect in-room entertainment experience for hotel guests."
SuiteCast: Simple, low-cost, secure
SuiteCast can be used with any existing hotel TV with an HDMI port. All guests need to do is connect their mobile device (smartphones, tablets, or laptops) to the hotel's WIFI and then scan the QR code on the TV screen for secure authentication. This guarantees that guests are only able to connect to the television in their own hotel room.
Moritz von Petersdorff-Campen explains: "This security aspect is an important advantage and a powerful USP over other Chromecast options. In addition, SuiteCast was designed and developed so that installation is simple for hoteliers and guests, and is very low cost when compared with the purchase of new smart TV sets. SuiteCast is the ideal solution for guests who expect more from their hotel because it adds real value to their staying experience. In turn, any hotel that adopts this solution will stand out from the competition."
Further information on SuiteCast can be found at www.suitepad.de.
---
About SuitePad
SuitePad is a leading provider of in-room tablets in the hotel industry and an expert in digital guest communication. The Berlin company was founded in 2012 and now has over 60 employees. In January 2021, SuitePad was awarded first place at the "Hotel Tech Awards" in the categories "Guest Room Tablets" for the second time in a row.
SuitePad has equipped more than 1,000 hotels in 30 countries and over 60,000 hotel rooms with its in-room tablets. The portfolio also includes a BYOD solution - Bring Your Own Device, for the use of guest devices - the SuitePad lobby screen and SuiteCast, a streaming solution for the hotel TV