Building the Shopify for independent hotels around the world, meet Alexandre Guinefolleau
By Thibault Gence
October 15, 2019
Amenitiz provides an all-in-one e-commerce platform for small & medium sized hotels, vacation rentals and B&B's. Currently, the platform offers a website builder, a booking engine, a white label channel manager and a simplified PMS for small property owners who wish to have everything they need in one solution.
We had a chat with co-founder & CEO, Alexandre Guinefolleau, to know more about their adventure.
---
Let's get started Alexandre! Before we talk about Amenitiz, tell us a bit about your story and how you got into the hotel industry?
I am 29 and the CEO and co-founder of Amenitiz. I originally grew up in Paris, but ended up studying in Oxford and in Switzerland where I graduated from the Hotel School of Lausanne. My parents are also hoteliers and own a 54 room hotel in the swiss alps, so it's safe to say that hospitality has always been my background.
So tell us about Amenitiz? Why did you decide to build this or what problem are you trying to solve?
About ten years ago, my parents bought their hotel in the swiss mountains. We wanted to start fresh and decided to update the full tech stack, it was a nightmare, there wasn't one provider which could give us a complete solution I could easily implement for them. We ended up working with 3 different suppliers, paying upward of 10k€ of training/installation plus about 500€ of monthly fees, But back then I was still a student at EHL and there was nothing more that I could do.
Fast forward a couple of years, Emmanuelle (my wife and co-founder) decided to setup an e-commerce shop using Shopify, and that's when it clicked, I was stricken by how easy it was for her to setup a website and start selling online in less than a day. If you can quickly create a website and manage your online store so easily with one platform why can't small property owners do the exact same thing? And this is how Amenitiz was born!
What type of properties uses your product? Can you tell us a bit about the different accommodation providers your product caters for?
We cater to a wide range of properties from beautiful villas in Greece to powerful brands like Pierre & Vacances in Spain. The property we feel we can bring the most value to are independent hotels with 15-40 rooms who want to simplify their day to day with an all-in-one tool.
How is your product different from what is already existing in the market? Any key differentiators or USPs?
The hotel tech industry has always been a very fragmented one, you literally have thousands of Booking engines, hundreds of property management systems and channel managers, but there are virtually no players who have successfully created an all-in-one solution where owners can centralise all the digital needs of their property: the creation of an evolving website, daily updates, integrating a direct reservation system and connection to the main online travel agents (Booking.com, Expedia, AirBnB...).
But out of all our features I think the one which differentiates us the most is our Website-builder. Our website-builder is not made of simple templates like most tools out there, we've worked really hard to give freedom back to non-tech savvy property owners while also making sure it was extremely simple to setup and update on a daily basis. And since we're only focused on the hospitality industry, all the new designs we work on are crafted with guest conversion in mind!
Website block editor
Amongst all others, what is one of the key features your customers love the most?
One of our most liked features is the ability to quickly switch from one design to the others for each bloc which make up the property's website. With only a couple of clicks, the hotel owner can try a lot of different designs and see which one is the best fit the information and pictures they are trying to showcase. It's virtually impossible to do so if you are using Wordpress or Joomla as you would need to code each design before seeing the results whereas with Amenitiz it only takes you a couple of seconds.
What were some of the biggest challenges while building the product early on and how did you solve them?
I think the biggest challenge we faced as a young company when we started was building trust. You have to understand that we were going to hoteliers and asking them to trust us with their direct sales, setting up a new website and their booking-engine, If anything went wrong it was potentially thousands of euros they could lose. This is why where most startups normally quickly come out with an MVP and test it with their clients, we spent a lot more time than usual to make sure the product was perfect before letting anyone try it, and even when we signed our first client, we spend three month only focused on her needs and talking daily with her. A year later almost 350 properties have trusted us with their website and direct sales so trust is no longer an issue ;)
To wrap things up, we are in an industry were collaboration and partnerships are crucial. Is there any specific 3rd party software that brings most value to your clients? Or is there a product on the market that really caught your eye?
As we're still in the process of building our API to allow partners to connect to Amenitiz, there are not a lot of tools that our clients are connected to, we also work with smaller properties who might not need as much technology as a bigger hotel. But everytime I go to hotel tech fairs, I am always amazed by what's coming out in the market. Although hospitality is one of the oldest industries in the world, there is still so much to be done to optimise daily operation and free time to focus on what's important: the guest.
---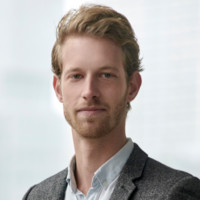 About the author
Thibault is Co-Founder of Hotelhero and a graduate of École Hoteliere de Lausanne. Passionate about hotels, service excellence & technology Hotelhero is built on the belief that independent & small chain operators should be leveraging technology for the better. Our platform and services strive to give every hotelier a chance to compete in this highly competitive market by implementing the right technology.
Never miss a post
Join theBrief newsletter and stay up to date on all the latest hotel tech news
No spam. You can unsubscribe at any time.