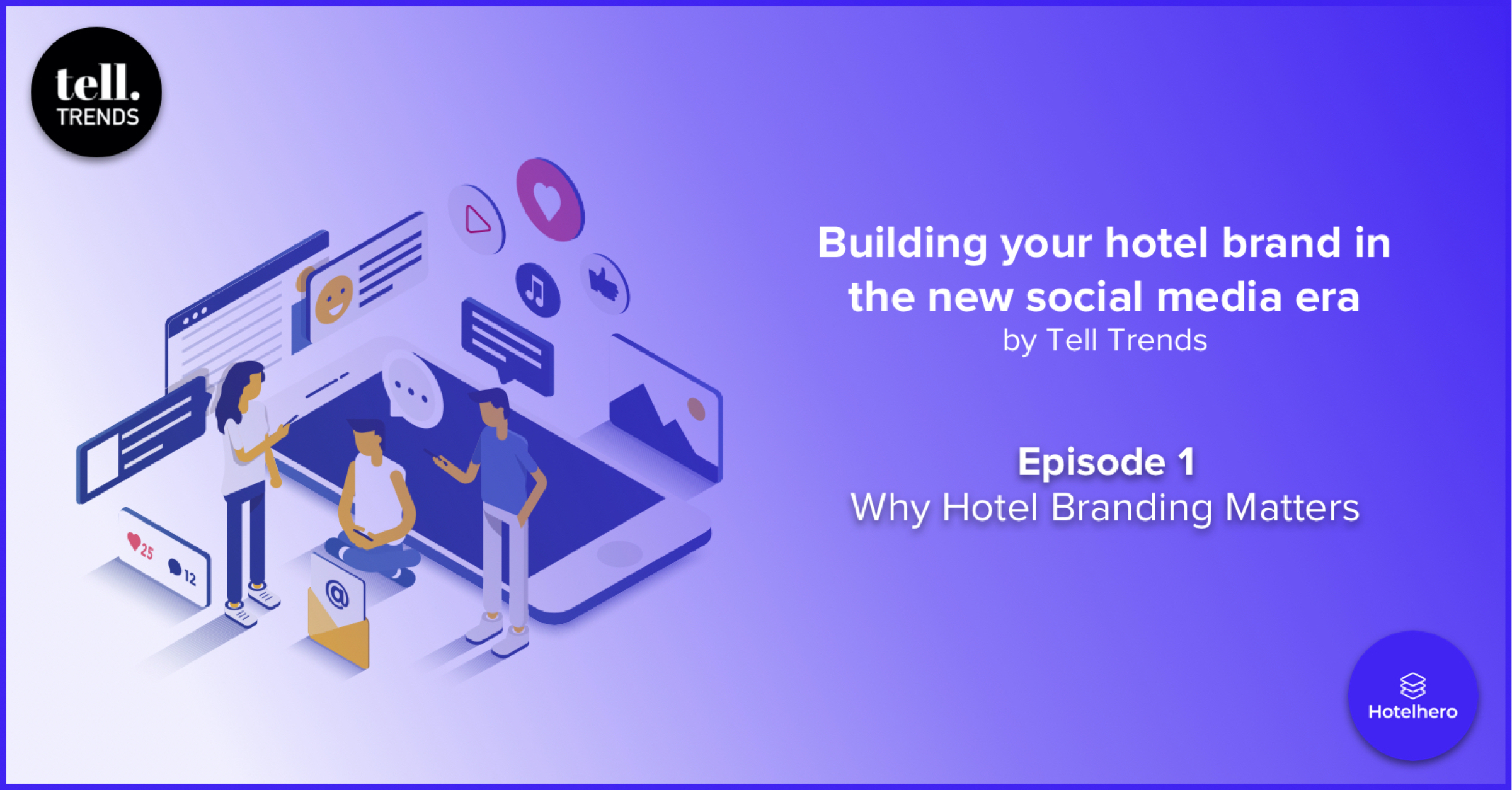 Building your hotel brand in the new social media era | Episode 1: Why Hotel Branding Matters by Tell Trends
By Sébastien Félix
September 27, 2019
Welcome to this special 3-part series, brought to you by Sébastien Félix of Tell Trends and exclusively designed to help you create a hotel image on social networks. Each week we will cover a topic that gives you key insights to take advantage of social networks as a hotelier. Enjoy!
---
Nowadays, the market is saturated with all kinds of accommodation with very varied offers. At the same time, the whole sector is undergoing profound changes as a result of the arrival of new players. With new technologies and new traveler behaviours, consumers may feel lost in a variety of offers and booking tools.
Between large, small, and medium-sized accommodation the choice is becoming more and more difficult for customers as we see more and more brands offering extremely similar choices. Often, there is also not much personal history that distinguishes each business. When customer selection depends only on products that are instantly comparable in terms of price and features, there is actually little room for brand action.
In the new era of social media, building a brand is no longer an option. A well-established and well-differentiated brand can attract and retain its community, but also and above all it can pass through technological advances in the long term.
How can you create and develop a brand over the long term while fitting perfectly into this new digital era?
Moxy Hotels focuses its communication on the festive and social facets of its hotels. NOW PLAYING, PLAY ON are words that are often used.
Adopt your guests' values
The development of a strong brand image for an establishment consists first and foremost in defining a clear and precise offer. Without this, it is almost impossible to create content for your social media channels without generating disappointment.
First, think about the services you provide: the quality of your rooms, spa, or restaurant, for example. They must meet or exceed your visitors' expectations.
Then comes naturally the quality of service and how it is perceived by your guests. When we think about high-end hotel properties, for example, the offerings goes well beyond just accommodation and/or service. They are indeed a destination in their own right. They are an experience.
To reach your target audience you need to understand its current way of consuming: to which hotels do your customers travel today? How do they find out about it? What forms of catering do they prefer when travelling? To which current trends are they sensitive? You need to understand the context to benefit from it and to build your brand on these tangible elements.
Managing cultural differences and adopting local codes is also a major step towards creating strong brand values. It is important to train hotel staff to respect each guest and their own culture.
This also applies to social networks. Ask yourself the question: Who are the ambassadors of my brand? What are their nationalities? What do they consume? What are they following? To engage and retain a community on social networks, it is imperative to understand what these people are doing today and then convince them to join you.
As information is now instantaneous on social networks, don't hesitate to share your aspirations in real time. Authenticity is indeed one of the best ways to generate brand affinity and this is how you will really reach your future customers. A local artist you particularly like? Share his or her works in your stories. A success within your team? Share it on Linkedin. An important event for a cause that matters to you? Declare it proudly!
By defining your values and adopting a certain course of action, you will be able to reach your future travellers where they are most receptive and open. And it is from this work that you will be able to effectively find your voice and a unique style in social medias.

The Azulik Hotel in Tulum focuses its Instagram content on immersive experiences guests can have while staying at there
Define your storytelling
Defining the values and culture of your guests will allow you to develop very precise social media "personas" (ideal profiles on social networks) in this way. It's as if you have a specific person in mind when creating content. These personas will help you define your strategy and create your own unique story, that will help you sell by attracting the right audience at the right time to your establishment.
It is no coincidence that luxury brands sell well and make people dream. They usually focus on a story, a narrative, an experience, a fairy tale, and that is how it arouses desire.
So what is the history of your property? It can be based on your destination or your founder, for example. But it must be authentic - based on the truth - and then built to create a dream and aspiration in the same way that other brands have been built. Whatever your concept of hospitality, your story is rooted in the care, passion and anticipation of your clients' needs.
Good storytelling is about making a storytelling that speaks to your customers. And finally, the best story to tell is the one of your customers.
If you don't know Simon Sinek yet, I suggest you watch his most famous video (+42 million views): "Your customers don't buy what you do but why" .
In fact, the "why" is the very DNA of your community, and therefore of your brand. The values you believe are often the driving forces behind your action, and the same goes for your customers.
Do you think you have storytelling in mind? Ask yourself these 5 questions:
Does the story I'm telling really fit me?

Is it well founded? Is my team able to tell it, too?

Are my customers sensitive to it?

Is both the language and tone appropriate?

Does my communication really embody my storytelling? (Think of all your formats whether they are paper or digital)
Once you have found your story, you must now transform it into narrative arches and adapt them for various formats. It is therefore very important to choose the most relevant media or channel to achieve your goal. And today, this can only be achieved through social networks.
Create emotional content
You now know your audience and its values like the back of your hand. You have also designed your storytelling and brought your team onboard with it. How can these seemingly intangible elements be transformed into actual communication?
Social networks are indeed the narrative design tool of your brand: You sell an experience, more specifically, your experience. These networks are there to help you visually transcribe what you are proposing and thus allow you to reach a specific community that shares the same values as you.
A brand image in hospitality must be unique, authentic, and resilient. For the customer, this brand becomes the basis of his or her choice, and thus reduces your risk of being exposed to market fluctuations and volatile trends.
The Instagram stories from the Experimental Group for the opening of their new Menorca Experimental in Spain (by Influence Society)
In terms of content, emotions must therefore be at the heart of your story. Let's remember one essential fact: Before customers enjoy an experience, they must want it. Playing on emotions helps trigger this desire and to ensure that the target will not be indifferent to the message being offered.
If your content does not pluck a sensitive chord with your audience, they will turn away. At a time when the amount of information is plentiful, exposing your information in a clear and concise way is no longer enough. When your customers are used to quickly switching from one piece of content to another, you also need to know how to play on emotion to trigger their interest and capture their attention.
The engagement power of photos and videos is inseparable from this ability to move your target audience. They appeal to the senses and allow you to quickly evoke cultural references or illustrate feelings. Videos, stories, and images have thus become the go-to ways of creating captivating content and quickly triggering travel desires.
With more than 30 billion shares on the Instagram platform in the last few years, travel has certainly found an effective, authentic place to share our stories.
Some facts to keep in mind: In 2019, Instagram has:
More than one billion active users worldwide

53 minutes spent on average per day

4.2 billion likes per day

An engagement rate 10 times higher than Facebook

Almost 15% of shared content deals with travel
There's no doubt about it: Social networks are the new extension of your brand. With a solid strategy, they allow you to enrich your brand and express your customers' experience well beyond traditional media.
Hope you enjoyed and see you in two weeks for the next episode
"From Storytelling to Direct Bookings"
---
Tell Trends, created by Martin Soler and Sébastien Félix, is a quarterly magazine launched to help the leaders of the hotel, hotel marketing and hotel technology industry stay up to date with relevant trends in the industry.It is about looking at the bigger picture and getting expert opinions on what the future looks like or could look like.
30% discount with promocode: hotelhero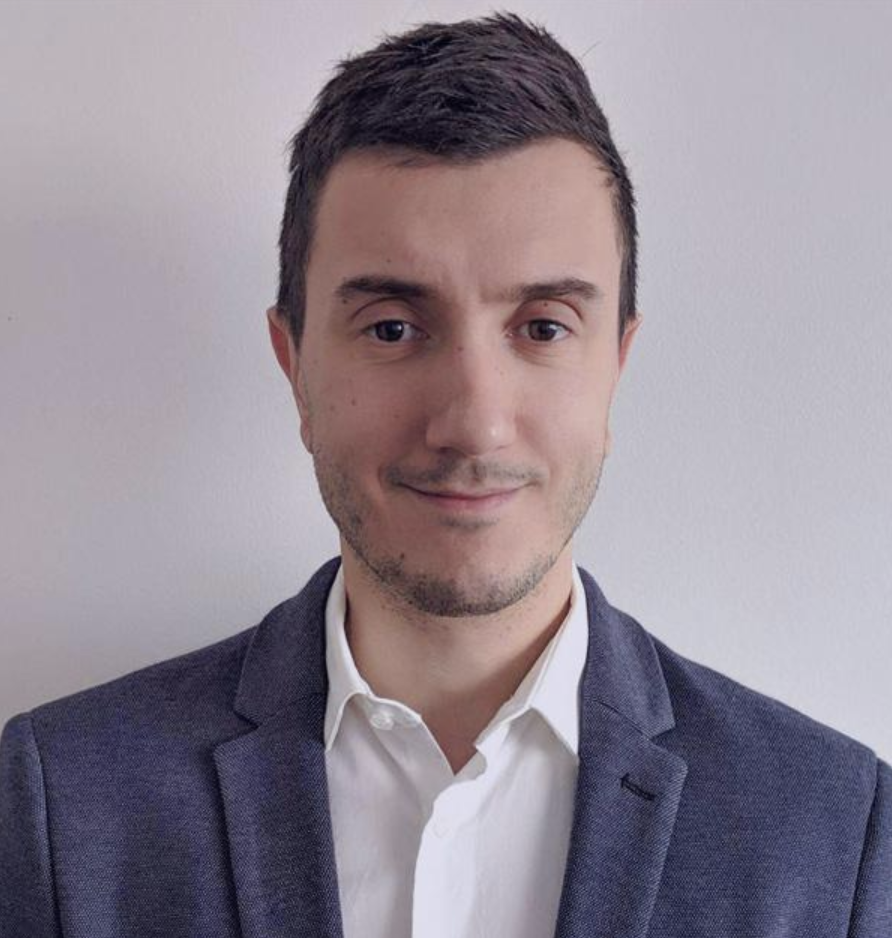 About the author
Sébastien Felix began his career with Maisons & Hôtels Sibuet as digital marketing director managing 11 properties. A few years later, after founding several other companies, he launched Influence Society, pairing his two passions: hospitality and new technologies. Today you can find Influence Society at leading events like LE Miami or PURE Life Experiences where they share their knowledge and ideas with hoteliers. Recently, Sébastien launched Influence Society Academy, an immersive course for all those in hospitality who want to keep up with today's modern digital marketing landscape.
Never miss a post
Join theBrief newsletter and stay up to date on all the latest hotel tech news
No spam. You can unsubscribe at any time.