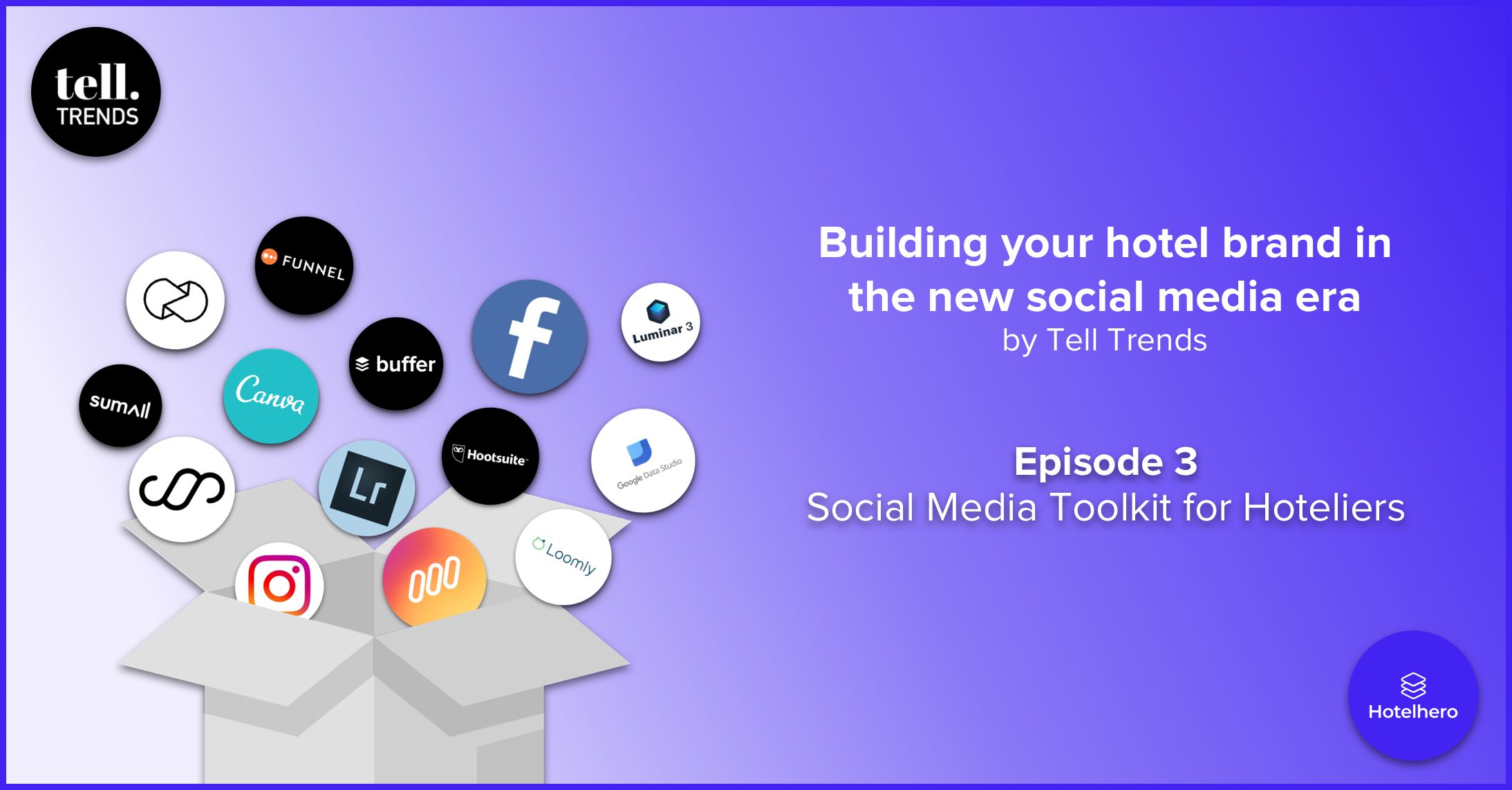 Building your hotel brand in the new social media era | Episode 3: Social Media Toolkit for Hoteliers
October 25th, 2019
- Sébastien Félix
Welcome to the latest article of this special series written by Sébastien Félix of Tell Trends and exclusively dedicated to the hotel brand image on social networks.
If you missed the first episodes, there is still time to read them by following the links below:
Episode 1: Why hotel branding matters?
Episode 2: From Storytelling to Direct Bookings

For this last episode Tell Trends in collaboration with the Influence Society agency has concocted a selection of the essential tools to become a rockstar of social media.
---
Editing photos and videos
Before starting to publish it is imperative to work on your photos. Whether it is your official photos, those of your customers or your influencers, do not hesitate to create your own brand identity. Many tools are at your disposal, here is our selection:
Creation of Stories
Once you master the creation and graphic retouching it is important to take good care of your image, especially on the Stories. Don't forget to do vertical photo shoots to make the most of it and then use one of these mobile applications to embellish your stories:
Managing your posts
Are your contents ready and in the right formats? All you have to do now is not to go one step further: publish your content! You can do things on the spot and at the last minute, but you can also use tools to schedule your publications in advance. This will help you a lot to anticipate certain periods and not miss key moments.

Reportings
You are now (hyper)active on social media, your content is at the top and your community is ultra engaged! What could be better than a tool to centralize all your data and statistics?

---
Tell Trends, created by Martin Soler and Sébastien Félix, is a quarterly magazine launched to help the leaders of the hotel, hotel marketing and hotel technology industry stay up to date with relevant trends in the industry.It is about looking at the bigger picture and getting expert opinions on what the future looks like or could look like.
30% discount with promocode: hotelhero