Empowering personalisation & service excellence through centralised guest data, meet Marc Heyneker
By Thibault Gence
November 14, 2019
Revinate provides a guest data platform to help hotels better market their properties as well as understand their guests' purchasing behaviour & satisfaction.
We sat down with the company's co-founder & CEO, Marc Heyneker, to know more about his story and what the company is today.
---
Let's get started! Before we talk about your product, tell us a bit about your story and how you got into the hotel industry?
I always had the dream of becoming an entrepreneur and starting my own company.
Before starting Revinate, I ran the High Tech division in North America at Akamai Technologies. Through this experience, it was clear that specialized, modern Software as a Service solutions to solve critical customer problems would be the future.
My co-founder, Jay Ashton, and I started a technology company in hospitality, seeing great opportunities to transform the industry. Our thesis was that hotelier success in the future would require managing guests, not rooms. And at the core of successfully managing guests, hoteliers would need to leverage the guest data that was siloed across various systems.
Clean, accurate guest data would unlock and activate two of the industry's most important and urgent needs: (1) driving revenue and net operating income, and (2) powering personalized guest experience that would lead to the next levels of customer satisfaction, loyalty and lifetime value. At the same time, guest data would also become hospitality's greatest liability given the critical and growing importance of data security.
We set out on an ambitious mission to arm hotels with a completely specialized and easy-to-use Guest Data Platform focused on solving these major problems in new ways.
So tell us about your product? Why did you decide to build this or what problem are you trying to solve?
Revinate is a Guest Data Platform to help hoteliers know, delight and earn valuable guests. Built on the most modern and secure cloud technology, the platform has been designed from the ground up to be completely specialized for hotelier data, use cases and success, with a focus on ease of use and fast time to value.
Powered by this rich guest data core, Revinate has built two market-leading solutions (Revinate Marketing and Revinate Guest Feedback). Revinate Marketing enables professional and personalized campaigns and upsells across the guest journey, which drive significant direct revenue and profit. Revinate Guest Feedback enables easy management of solicited and unsolicited surveys and reviews to improve operations, marketing and customer relationship success.
Beyond just the hotel level, Revinate provides a full suite of portfolio-level 'mission control' features and reporting, so that owners, brands and management companies can easily launch and scale their CRM, marketing and operational programs in minutes, without needing to oversee every hotel individually. This means that corporate leaders can manage down to all their properties while being able to share up to management the necessary views of brand-wide success.
These are hard problems to solve (data connectivity, smart marketing, operational excellence, corporate branding), and we're thrilled to bring this superior turnkey solution to hoteliers.
What type of properties uses your product? Can you tell us a bit about the different accommodation providers your product caters for?
We are built for groups of hotels. If you are a brand, owner, or management company with a portfolio of hotels, you're going to love what we've built, as it makes your job to manage and scale a full portfolio of hotels so much easier. We also see many 3-, 4-, 5-star hotels, resorts, and casinos driving fantastic success with the platform.
In total, Revinate has over 10,000 hotels around the world using our solutions, with regional headquarters in San Francisco, Amsterdam and Singapore to best serve them.
How is your product different from what is already existing in the market? Any key differentiators or USPs?
All of Revinate's solutions are beautifully designed and easy to use, running on the most modern, cloud-based technologies. This means minimal hotel employee training and rapid return on investment. Ultimately, we've built hospitality's only Guest Data Platform, with all the capabilities you'd expect from a leading customer data platform that is uniquely specialized for hospitality.
We have spent ten years and invested over $50M with the sole and unwavering focus on hotelier success. We continue to innovate and invest millions of dollars to bring meaningful incremental advantages to hoteliers. We're also well known for our exceptional customer service, with a full team of industry experts and leaders in their fields, from marketing to revenue management to guest experience.
Amongst all others, what is one of the key features your customers love the most?
Our customers always say it best, and our marketing team works tirelessly to feature their voice through explainer videos, our blog, best practice guides and benchmark reports, case studies, and webinars, just to name a few.
The most common feedback we get from our customers revolves around the ease of use of our platform, enabling hoteliers to surface insights and take action quickly.
For instance, you can create emails from templates in a matter of minutes. Upsells can be set up and arranged just as easily.
For brands, a corporate manager or executive can set controls and easily manage on-brand email marketing from one centralized account.
Our reporting follows the same philosophy. The customizable dashboard displays a snapshot view of recent and lifetime revenue performance, as well as the overall volume of guest profiles and executive-level reporting on campaign success and database metrics.
Rich Guest Profiles provide incredible value for hoteliers. This is where we bring together all the information we have on your guest from stay and spend history to travel preferences and campaign engagement. Over time, these profiles get richer and richer as more information on your guest is collected.


And our arrivals report enables your staff to quickly identify who your most valuable guests are. You can also see how active each guest is across your portfolio—not just that one individual hotel—to reward them for their loyalty.


What were some of the biggest challenges while building the product early on and how did you solve them?
Our biggest challenge in the early going was that hoteliers were so used to legacy technology that they were reluctant to try something new. We had to show them that there is a better way that will ultimately make their jobs easier and make them more successful. Once they saw for themselves just how powerful the platform was, they understood the opportunity that Revinate provides.
To wrap things up, we are in an industry where collaboration and partnerships are crucial. Is there any specific 3rd party software that brings most value to your clients? Or is there a product on the market that really caught your eye?
Accurate comprehensive unified guest data is fundamental. If you're going to be customer-centric, you need a strong customer record and source of truth. And that core data can then deliver valuable, smart use cases that improve guest satisfaction, loyalty, and lifetime value.
We're really inspired by the way customer data platforms (CDP) are transforming other industries and companies by aggregating and organizing their customer data across a variety of touchpoints and activating it across their marketing efforts. To fit Gartner's definition of a CDP (who has conducted some leading research on this topic), the technology product must feature a marketer-friendly, web-based interface that enables data collection, profile unification, segmentation and activation. This is exactly what we are building for hoteliers - the industry's first and only Guest Data Platform.
---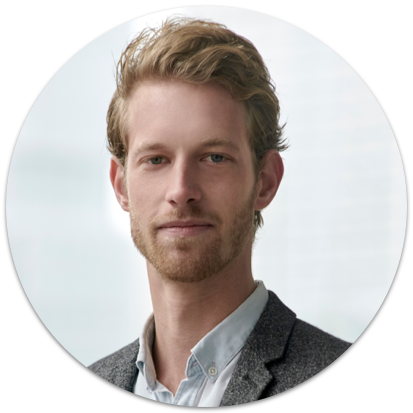 About the author
Thibault is Co-Founder of Hotelhero and a graduate of École Hoteliere de Lausanne. Passionate about hotels, service excellence & technology Hotelhero is built on the belief that independent & small chain operators should be leveraging technology for the better. Our platform and services strive to give every hotelier a chance to compete in this highly competitive market by implementing the right technology.
Never miss a post
Join theBrief newsletter and stay up to date on all the latest hotel tech news
No spam. You can unsubscribe at any time.