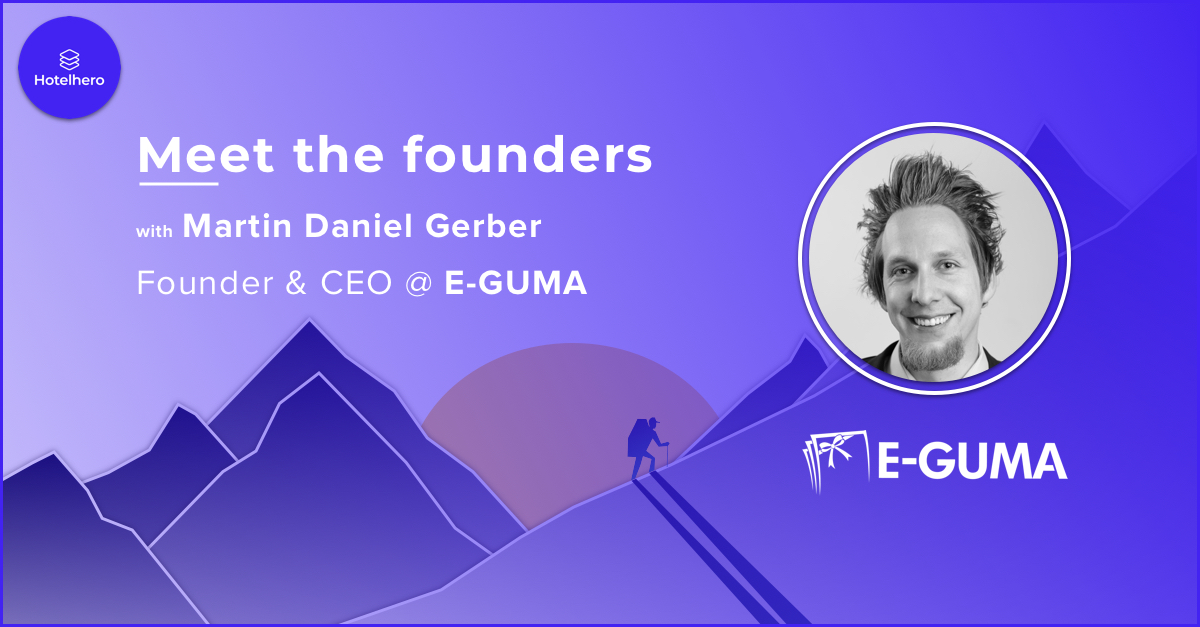 Enabling online voucher sales, meet Martin Gerber
By Florian Montag
October 31, 2019
E-GUMA provides a voucher & ticketing system management tool for accomodation providers that wish to streamline the sales of ancillary services and goods as well as increase loyalty and direct bookings. E-GUMA serves many different types of properties from 3 stars hotels onto luxury venues.
We interviewed CEO and founder, Martin Gerber, to hear E-GUMA's journey in becoming one of the industry's leaders in Voucher Management Systems.
---
Let's get started Martin! Before we talk about your product, tell us a bit about your story and how you got into the hotel industry?
In 2005, Hans Ulrich Gerber, my father and hotel manager at Hotel Schloss Hünigen in Konolfingen back then, had been looking for a solution for the handling of his gift vouchers. He wanted to sell his vouchers online and eliminate the chaos in his manual voucher management. At that time, the internet and especially e-commerce were still in their infancy, there was no such solution available. After an unsuccessful research he had the idea to ask me (being a Webmaster at that time) to develop such a tool that combines sales, administration and marketing of gift vouchers and their complete internal handling. Together we worked on a concept and the idea of a voucher management system was born. After an intensive programming period of several months, I was able to put the first version of E-GUMA online in time for Christmas 2005. For the first time vouchers were sold via Print@Home.
So tell us about your product? Why did you decide to build this or what problem are you trying to solve?
Gift vouchers had always been part of the offer of a hotel, restaurant and other service oriented enterprise. The problem in handling gift vouchers was always the manuel component (i. e. employees always need to pay full attention when dealing with vouchers to not cause any differences in numbers). Manual processes can work, but mostly don't. As gift vouchers are a very lucrative business combining many advantages (prepayment of services, increase of the level of awareness, additional revenues when gift voucher is used, etc.), an enterprise should always offer them and communicate them actively, too. Without the automated processes though, most enterprises fear to push this business, as it might end up in additional efforts and a lot of work. Being aware of the power that comes with gift vouchers, the omni-channel solution E-GUMA for in-house and online gift voucher sales was developed.
Since 2015 we offer an ideal enhancement of the voucher management system to our clients, our top modern ticketing system: Many hotels and restaurants are nowadays facing the problem that a table is reserved for a special occasion. The manual reservation process was rather complicated for the enterprise and still there is a rising quota of unpaid no shows that our clients are facing. This is why we developed and provided a simple solution to our clients to automatically pre-sell events such as brunches, cooking classes, concerts and more without any additional manual effort.
What type of properties uses your product? Can you tell us a bit about the different accommodation providers your product caters for?
Every enterprise that deals with gift vouchers or any kind of tickets certainly can work with our software. The successful gift voucher and ticket business is mostly dependent on the property's offer, the level of service and the perception by the guest.
How is your product different from what is already existing in the market? Any key differentiators or USPs?
E-GUMA is a combination of software and service: a team of tourism professionals, hoteliers, restaurateurs, IT specialists, marketing specialists and graphic designers advises and supports its customers in all matters relating to vouchers and tickets in addition to the widespread functionality of the system that covers all aspects of the voucher and ticket business. By focusing on gift vouchers and tickets and due to the cloud architecture of our software, we are able to regularly provide innovations and new tools that are often novelties for the business.
Voucher sales & status overview
Amongst all others, what is one of the key features your customers love the most?
E-GUMA, as a combination of software and personal services, is very much appreciated by our customers. No matter what idea they have or what challenge they are facing, they can always rely on our customer care team and the 24/7 telephone support which is highly appreciated.
Further we support our clients actively during the setup period and accompany the putting-in-operation-phase. For example, we provided the whole ticketing process from pre-sales to on-site processes up to the post-processes for the ZAGG exhibition in 2018.
What were some of the biggest challenges while building the product early on and how did you solve them?
The biggest challenge in the beginning was that we were almost ahead of our time in the first years and e-commerce was difficult to communicate. The first version of our software was released in 2005 and as early as 2008, we were one of the first companies that migrated the software to external servers and to rely on cloud technology, which was a completely new approach to software. Many hoteliers wanted to store their data only on local servers and it took a lot of persuasion. Funny, that was just 11 years ago, today it is standard.
To wrap things up, we are in an industry were collaboration and partnerships are crucial. Is there any specific 3rd party software that brings the most value to your clients? Or is there a product on the market that really caught your eye?
There is a multitude of exciting and novel services that harmonize very well with our software and can be connected via interfaces. To name a specific software is not possible here, except of course E-GUMA ;-)
---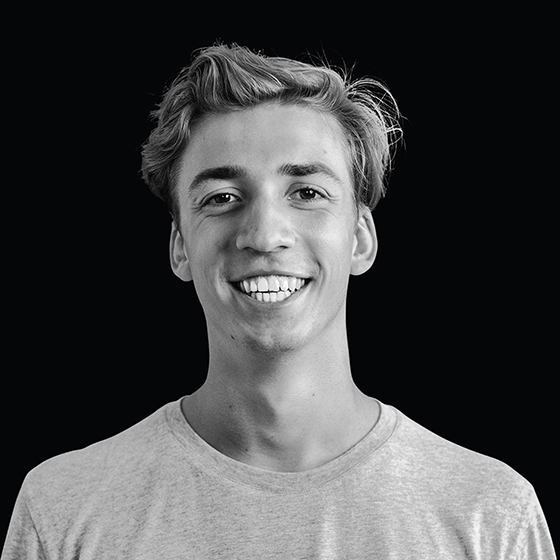 About the author
Florian is a Co-Founder of Hotelhero and a graduate of École Hoteliere de Lausanne. Passionate about hotels, service excellence & technology Hotelhero is built on the belief that independent & small chain operators should be leveraging technology for the better. Our platform and services strive to give every hotelier a chance to compete in this highly competitive market by implementing the right technology.
Never miss a post
Join theBrief newsletter and stay up to date on all the latest hotel tech news
No spam. You can unsubscribe at any time.