Getting Ready for the Hotel Technology Forum: Interview with Ullrich Kastner
January 17, 2018
- Thibault Gence
Hotelhero will be attending the Hotel Technology Forum during the HotelKongresse in Berlin on January 30th.
HTF is a network of over 60 SaaS B2B startups in the hospitality sector. As we've just launched, it will be a great time for us to meet German hoteliers and strengthen our partnerships with software providers.
A lot of our early work at Hotelhero has involved identifying which companies & products were the most adapted to independent hotels & small chains. During that process we worked together with innovative hotel technology professionals like Uli Kastner, Organizer of HTF.
Before that, Uli founded MyHoyelShop to support hoteliers in managing their online affairs, especially meta search and AdWords optimisation, one of the many challenges the industry is facing today.
We figured HTF was a great opportunity to sit down with Ullrich and get his take on the state of technology adoption in the industry.
Before MyHotelShop and HTF, you spent the majority of your career in hotels. What triggered that shift?
Actually I always wanted to be my own boss, but never had an idea for a business model. Then with growing experience I modeled myhotelshop, as I noticed that many individual hotels didn't have access to the big marketing channels like trivago and tripadvisor. So the idea was born and I was my own boss after all.
It's now the 2nd year you are organising HTF in Berlin and the 1st time during the HotelKongress. Why and how did you come up with the concept?
Several factors! First of all there is no event that focuses exclusively on hotel technology or it is run by legacy players meaning big technology firms that have the budget and resources.
I wanted an event that brings innovative startups together with hotels and technology concepts to the users. There are so many alternatives to the big guys and hotels don't find them. Big fairs don't have the focus and big events are too expensive for startups.
So I called 20 startup founders and within 5 days I had 15 startups signed up. To keep the event relevant you nevertheless need neutral top speakers. So I called some more people and 10 days later we had a speaker lineup that was pretty impressive.
Within 14 days we went from an idea to a real event. 2 months later it took place and we had 260 sold tickets. Not a bad start!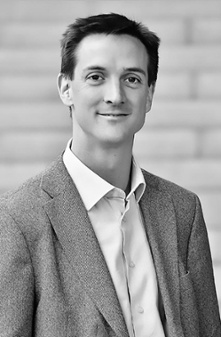 Some value propositions from new software companies are cost saving, process optimisation and data integration but hoteliers are still reluctant to invest in new systems. How can we help them embrace technology?
Easy! You must show them the value in a way they can apply it to their business. And that's what happens at HTF. We don't showcase vague ideas for 2025 but solutions for tomorrow.
Hotels know what they need, they simply have a problem filtering the useful from the bad. HTF is the answer.
For hoteliers looking to stay on top of the latest in hotel technology, it can be difficult to separate trends from immediate necessities. What would you say are the cornerstone systems for an independent hotel in 2018?
Hard to answer! Generally, I'd say the optimization of the booking. Marketing software (myhotelshop), booking technology, channel management, review management and a good PMS are must-haves in 2018. Operationally I believe that online check-in and out is crucial.
There are many solutions around this that make a lot of sense, but it really depends on what kind of hotel you have.
2018 just starting, what would you predict being the biggest technology trend of the year?
I think that we will see a dramatic change on the PMS side, as technology will become more modular, therefore more affordable and customer centric. Additionally, I still see big developments in the area of marketing & distribution, as more hotels will understand that they can increase direct business by managing their traffic and conversion in a more effective way.
What's the best hotel experience with technology you've had and why?
The best experience is good service and I love hotels where people take care of their clients. Hotels with great technology can streamline processes, save expensive labor costs and allocate the saved time on customer service. This is what technology is really there for!
We're excited to be there! Come meet us in the startup Arena, stand 33.