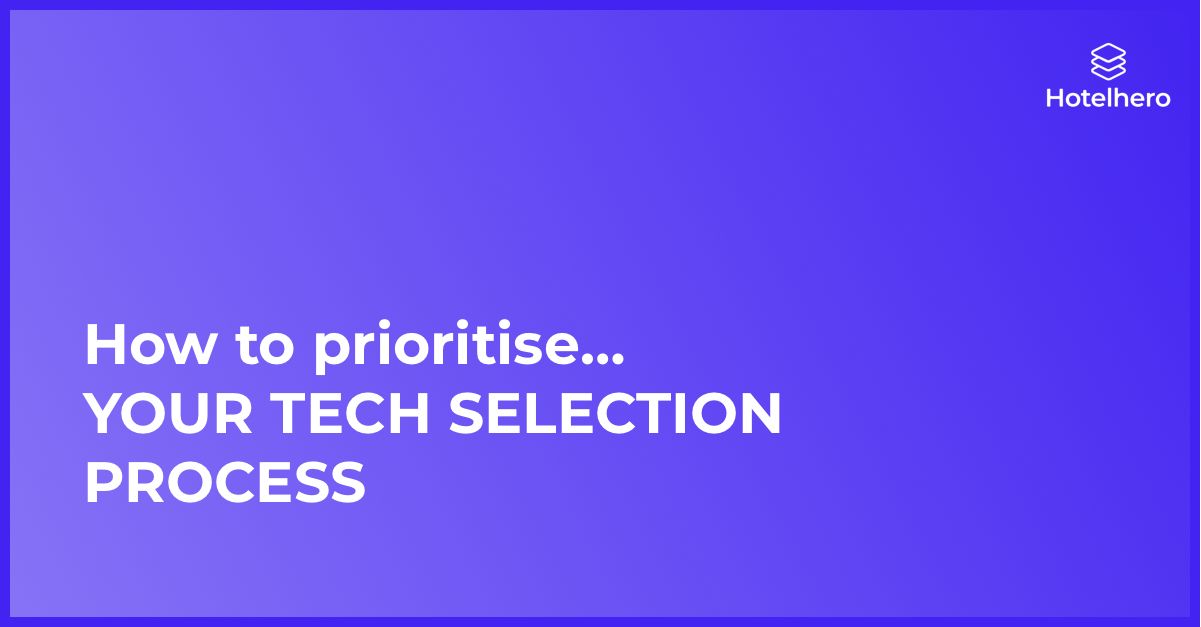 How to prioritise your technology selection process
Jun 17, 2019
- Florian Montag
There are many possibilities to transform the guest experience with new technologies and optimise processes. An analysis of the current IT setup is the starting point for further planning. Not every hotel needs the same software setup and not all systems have the same priority and significance for the respective hotel.
In the search for forward-looking technology solutions, there is a multitude of systems to choose from. These range from marketing tools to improve your housekeeping department's productivity. As a result, the variation in the offering and the different needs of each hotel make the selection process more difficult. Therefore, it is important to prioritise according to which systems need to be considered first and which ones may have a benefit for the operation of the hotel, but may not be business critical.
To facilitate this selection process and prioritise which technologies should be considered first, we have divided existing technologies into four different categories:
Must have systems

Important systems

"Nice to Have" systems

"Marketing Oriented" systems
These classifications are based on their importance for the operation of the hotel, their added value for the operation and whether their implementation can be used as a means of marketing.
Must have systems:
These are the core systems your hotel needs to ensure smooth operation and deliver the expected service quality. For example, a system that falls under this category for any hotel is a property management system. Without such a system, no business can be run today.
Important systems:
These are value-adding systems that help you maximise the automation of tasks and optimise monitoring of your business with a direct return on investment. This category includes systems such as revenue management systems and guest feedback systems. It is possible that you may run your business without these systems, but you can expect a significant benefit to your business if you decide to implement such systems.
"Nice to Have" systems:
These systems are not mandatory, but can have a positive impact on your guest experience, increase direct bookings and improve your RevPAR (revenue per available room capacity). This category would include, for example, chat features for your website so that potential customers can talk to you directly if they have any questions. Or if you offer many additional services in your hotel, upselling systems or voucher management systems could generate real added value for your hotel.
Marketing-oriented systems:
These technologies are designed to improve the hotel's marketing capabilities. They aim to create a "wow" effect on the hotel's guests or increase the hotel's visibility and appeal to potential guests. This system category includes, for example, an Amazon-Alexa as a language assistant for the guest room or service robots (at the reception or as a function of a concierge).
---
To get help prioritising your next technology investment or receive tailored software recommendations, make sure to create your account on Hotelhero.