September 17th, 2018
Independent Hotel Show Partner: Mirko Lalli, CEO @ Travel Appeal
By Florian Montag , Co-Founder
We are celebrating our UK Entry at The Independent Hotel Show in London this 16 & 17th of October. To celebrate this we are joining forces with 6 of our amazing partners and hosting the most exciting hotel technology stand at the show.
In this series of interview's, we are having a chat with the founders of our partner companies about what makes them special, trends in the industry and of course what they appreciate most about our community.
Travel Appeal is an Italian B2B startup, that collects and analyzes real-time travel and hospitality industry data accumulated from traveler reviews, social networks and 500+ sources across the Internet to find relevant information about your business. We use a revolutionary Artificial Intelligence system, which transforms raw data into actionable recommendations and insights, targeted for industry managers to boost their performance, enhance their reputation, and optimize communication. This cutting-edge technology results in improved operations, organizational growth, and customer service.
Some value propositions from new software companies are saving costs, process optimisation or data integration but hoteliers are often still reluctant to invest in new systems. What is your key reason an independent hotel should invest in your solution?
The main objective of Travel Appeal is to streamline millions of pieces of data into an easy to understand product, specially designed for the hospitality industry. The benefits our product delivers are catered solutions for how companies can improve their understanding of the customers' experiences and perceptions, how to use their competitive advantage and grow their reputation into a leading business model.
Looking at the market and your competitors, what would you say is your key differentiator (USP)?
What makes Travel Appeal so unique and valuable is our innovative approach to making real-time, actionable suggestions on how to improve business strategies. We are the only company in the industry that combines this range of data sources to understand the complete view of an organization. Our AI technology uncovers data correlations, connections, and with the recommendation engine, the hotelier will spend less time on a dashboard, and instead focus more of their time and attention on their guests.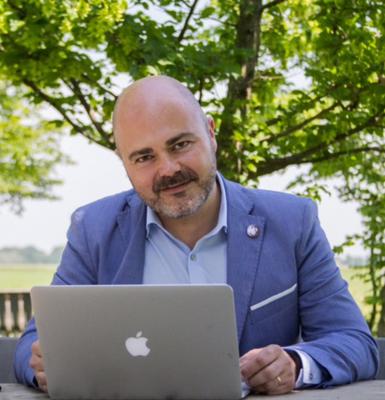 For hoteliers looking to stay on top of the latest in hotel technology, it can be difficult to separate trends from immediate necessities. What would you say are the key aspects to watch out for when selecting new systems?
Our best advice is to look for transparency. Understanding and trusting the new technology is crucial. With that being said, ensure that any new system is customizable. As your business grows, you need technology that will grow with you. To extract maximum value, ensure your systems are "open" and connected with one another. Having streamlined systems allows for efficiency, effectiveness and the possibility to extract the maximum value of the ecosystem of solutions.
Tell us more about what is most exciting/interesting about the UK market and more specifically what are you expecting from the Independent Hotel Show?
The UK market offers a diverse environment for global travel technology companies, as they have paved the way for AI startups across industries by encouraging growth, creativity and diversification. The digital future in the UK is very bright, as they place focus on design thinking and innovation. Specifically the hospitality operators are truly interested in disrupting technologies and understand that leveraging technology is the way for sustained competitive success. Travel Appeal is thrilled to have entered the UK market as there are endless possibilities for hoteliers, restaurateurs, real estate experts and any person interested in travel data to leverage the vast amounts of data available.
Last but not least, could you give us some insights into why you joined the Hotelhero community and what makes it special for you?
We are honored to be included this group of visionaries in the travel technology industry, who all share the passion to deliver excellence to clients and to truly drive travel forward. HotelHero, StayNTouch, RevControl, Lightspeed, BeCurious, Myhotelshop and Travel Appeal each aspire to utilize technology in the most efficient way possible to offer unique, valuable and profitable solutions within the hospitality industry, together with the other providers that are part of the Hotelhero community.
We're excited to be there! Book a meeting and come meet us at booth 339.
About the Author
Florian is a Co-Founder of Hotelhero and a graduate of École Hoteliere de Lausanne. Passionate about hotels, service excellence & technology Hotelhero is built on the belief that independent & small chain operators should be leveraging technology for the better. Our platform and services strive to give every hotelier a chance to compete in this highly competitive market by implementing the right technology.