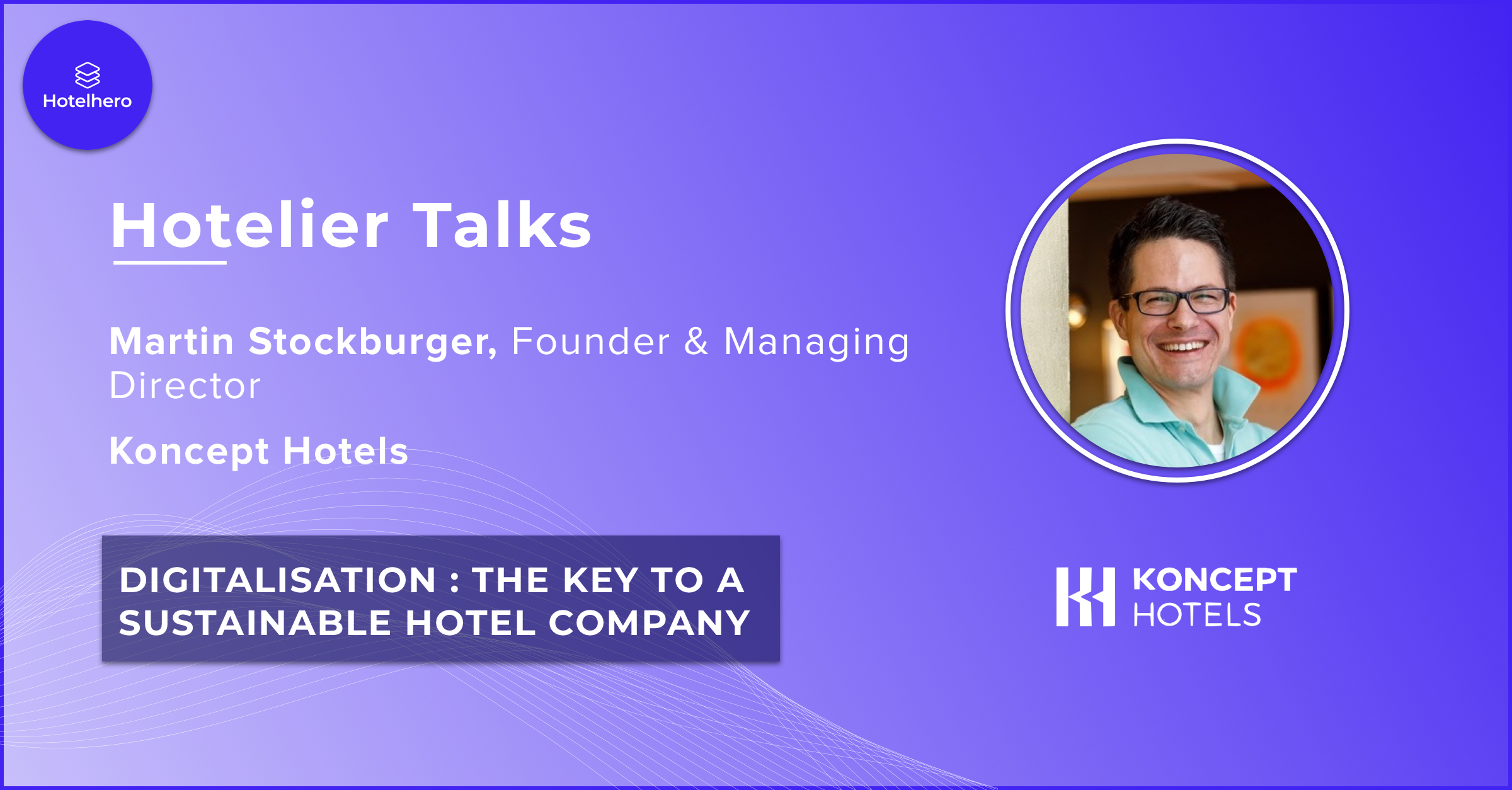 Koncept Hotels - Digitalisation: The Key to a Sustainable Hotel Company
By Florian Montag
January 5, 2021
As part of the German Technology Landscape 2020 report, we had the opportunity to talk with Martin Stockburger, founder & managing director of Koncept Hotels offering contemporary and efficient accommodation for mindful and tech-savvy guests. In this interview, Martin shares his vision behind Koncept Hotels, the role technology plays in the overall business strategy, the group's approach to tech projects as well as tips when searching and buying new software.
You can listen to the interview in full by clicking on the video (only available in German), or you can read the most important questions below.
---
INTRODUCTION TO THE BRAND
What makes KONCEPT HOTELS special?
Koncept Hotels offers cosmopolitan travelers a holistically sustainable hotel experience in top locations and with an exciting design.
What role does digital play in your company's philosophy?
The DNA of our company, which has won the Digital Leader Award, i.e. how we use digital technology for the guest experience, is the strength of our concept. We received Germany's most important digital award for our holistic approach to digitalization, which functions exceptionally well.
We have embedded this approach of running hotels with 25% lower operating costs in an extremely successful franchise system. In just 3 months, our model enables us to make every existing hotel profitable - even in Corona times! The focus is not on our brand or a frequent-traveler program, but on process efficiency, cost reduction, and sustainability.
THE TECH STACK
What does your Tech Stack look like?
In the years that Koncept Hotels has been on the market, we have continuously screened and selected the most suitable tech components. Time and time again, it has been shown that we are the innovation drivers for many of the tech providers and that some of them cannot keep up with our speed. Therefore, we make improvements in the tech stack for individual components in the existing hotels from time to time. In general, we have a standardised tech stack that we roll out in all hotels. In our franchise hotels, we manage the implementation of our system architecture and the turnaround within 2-3 months.
Koncept Hotels' Technology Stack
System inventory:
What is the central component of your tech stack?
The central point is: how we at Koncept Hotels think about digitalisation. I always smile when great companies put a well-functioning check-in kiosk next to the reception. ... Then at the next board meeting, it is proudly announced that the brand is now digital. But no guest uses it - because... The mind-set is the central component!
What tech project are you currently working on?
We are currently converting the room access technology from BLE to IoT, if you like a web-based locking system (digital key).
TECH PROCUREMENT
How do you search & select new systems? (Is it more a long RFP or trial & error with a pilot hotel)?
We work extremely meticulously on system discontinuities - and look for solutions. Our goal is to replace manual work steps with technology. The technology requirements are usually determined by the tech component - should there be several suppliers for the same problem, we will place them next to each other and decide which partner corresponds to our mind-set.
Do you build some of your tech in-house or do your buy off the shelf?
That depends. Individual components do not make sense to develop in-house, because too costly too complex, not our core business - or easily replaceable. We develop other, more system-relevant components that are not available in the marketplace, tailored to our needs.
Do you have specific prerequisites when you are buying new tech (cloud, interfaces, data security)?
LOL... we have never considered an alternative to Cloud - I mean, who wants that? Of course, data security and existing, stable interfaces are the prerequisites!
Do you have contractual minimum criteria for things like duration and payment method?
In our experience, the best provider at the time the contract is signed can be completely outdated, slow or obsolete within one or two years. Therefore we always look for the shortest SaaS term possible.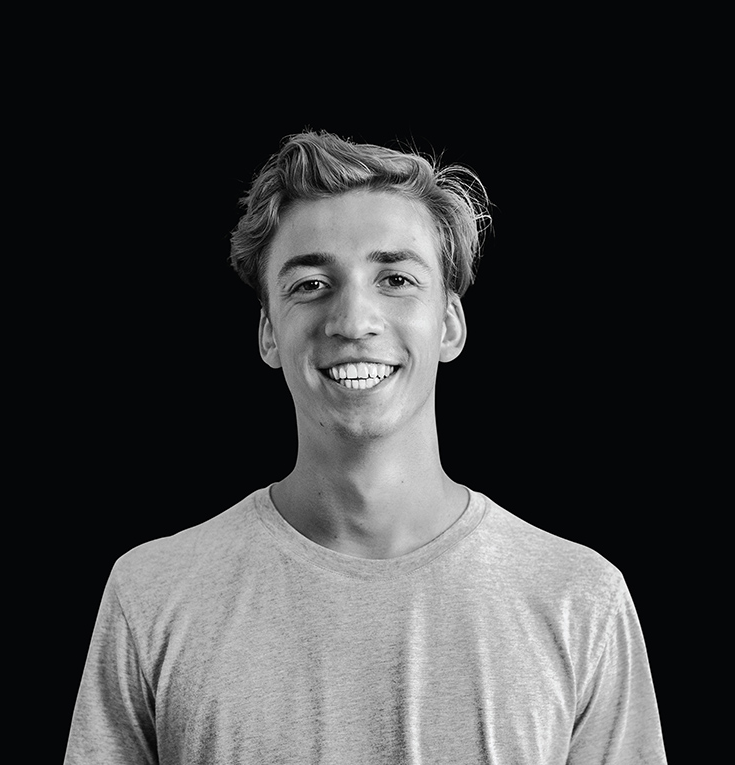 About the author
Florian is a Co-Founder of Hotelhero and a graduate of École Hoteliere de Lausanne. Passionate about hotels, service excellence & technology Hotelhero is built on the belief that independent & small chain operators should be leveraging technology for the better.
Never miss a post
Join theBrief newsletter and stay up to date on all the latest hotel tech news
No spam. You can unsubscribe at any time.