Making internal hotel processes easy, meet Marius Donhauser
By Thibault Gence
October 29, 2019
hotelkit is a staff communication tool that enables hotel teams to easily streamline internal processes such as checklists, repairs or guest requests.
We sat down with hotekit's founder & CEO, Marius Donhauser to dive into his story and how he came up with the idea.
---
Let's get started Marius! Before we talk about hotelkit, tell us a bit about your story and how you got into the hotel industry?
How I started out isn't actually that unusual in this business, but I did take several detours before I ended up in the hotel industry. My family owns a 50-room hotel in Salzburg, the 4-star boutique hotel Der Salzburger Hof. I grew up in a hospitality environment but I was always doing my own thing. Determined to have a business of my own, I started three different ventures that unfortunately all failed. So, eight years ago, I bought and took over the family business. Little did I know that the ensuing struggle with internal communication at my hotel would eventually lead to my fourth start-up idea - the one that finally was a success!
So tell us about your product? Why did you decide to build hotelkit or what problem are you trying to solve?
Well, I struggled with internal communication at my own hotel. It was a mess, to put it mildly. None of my employees had personalized email addresses. Everyone's weapon of choice was still pen and paper, meaning communication involved a flurry of notes, lists and memos. That simply didn't work. Instead, it resulted in many unnecessary mistakes. For example, there are some management processes and maintenance tasks that are pretty complex. Often, important information about these processes would get lost in communication.
I knew there was a way this could be done more efficiently. I wanted a tool that improved internal communication, a tool that truly simplified hotel operations. I spent some time looking but since no such tool could be found, I realized I would have to invent one myself. Together with three developers I started to build an "internal wikipedia" for my hotel. Not long after that, hotelkit was born.
What type of properties uses it? Can you tell us a bit about the different accommodation providers your product caters for?
Any hotel can use hotelkit. Some of our clients are small, independent hotels like my own. Some are big hotels with over 1,000 rooms. We work with well-known international chains, who are able to take advantage of hotelkit connect, a solution which simplifies communication flows within hotel groups and chains as well as with their headquarters. Smaller boutique hotels usually have fewer troubles with internal communication. Many still opt for our software because it just makes their daily routines easier and much more efficient. Our smallest hotelkit client has only 6 employees and they still benefit from our product. Particularly hotel directors and owners have stated they like the fact that they are always in the loop, even when they're not on-site.
How is hotelkit different from what is already existing in the market? Any key differentiators or USPs?
hotelkit is different because at its core it's always about improving internal communication, about simplifying hotel operations. So we have a rather clear focus, which I believe our clients appreciate. It was created by a hotelier, for hoteliers. It's a relatable software and zones in on the needs of our clients. The key differentiator is that with hotelkit, hotels "get shit done". Anything that hasn't gotten done yet can be identified on the fly by employees.
Amongst all others, what is one of the key features your customers love the most?
Our customers love hotelkit in general – no kidding! It's really hard to pick one feature they love the most, as that differs from one hotel to the next. The repairs tool is definitely a big hit because it makes a bothersome task that crops up constantly – repairs – really simple, if not fun! This tool allows any employee to report a pending repair by adding a photo and the location. The hotel technician can easily find and check off the task.
One of our clients, the Europe Hotels Private Collection, even made a video about us explaining what they like most about hotelkit.
What were some of the biggest challenges while building the product early on and how did you solve them?
It wasn't easy to refrain from non-stop developing and obsessing over having a perfect product before rolling it out. That was the mistake we made with the other three projects. Instead, we took the minimum viable product approach: As soon as we had a halfway workable solution, we went ahead and got feedback from actual users. This was a critical and at the same time challenging step. Things might have backfired if we built high expectations and then were unable to deliver. Furthermore, filtering universally applicable feedback from simple personal preferences was tricky. But we made it through that tough first phase and I'm convinced that our way was the right way to do it all.

Team dashboard, repair orders & statistics
To wrap things up, we are in an industry were collaboration and partnerships are crucial. Is there any specific 3rd party software that brings most value to your clients? Or is there a product on the market that really caught your eye?
We actually collaborate with a wide array of partners, all of which add value to user experience and satisfaction as a whole. dailypoint™, Code2Order, SuitePad, Customer Alliance, HQPlus, Quicktext are only a few that come to mind. Since many of our customers use hotelkit as their "communication hub", we look to integrate various 3rd party products in order to make life as easy as possible for our customers. The next steps towards more inclusivity on that front are our OpenAPI and our Marketplace. Other than that, we rely on partnerships with customary property management systems. Our new housekeeping tool, for instance, would not work without the input of relevant data from these systems.
Generally, I believe these collaborations are beneficial for all parties involved. That also includes the customer, who receives a state-of-the-art product that covers all bases, and it includes the sector as a whole, because improving the hospitality industry is what it's all about. And best of all: The people you meet are interesting, great folks you wouldn't mind grabbing a few beers with!
---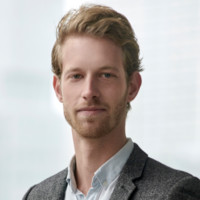 About the author
Thibault is Co-Founder of Hotelhero and a graduate of École Hoteliere de Lausanne. Passionate about hotels, service excellence & technology Hotelhero is built on the belief that independent & small chain operators should be leveraging technology for the better. Our platform and services strive to give every hotelier a chance to compete in this highly competitive market by implementing the right technology.
Never miss a post
Join theBrief newsletter and stay up to date on all the latest hotel tech news
No spam. You can unsubscribe at any time.