Making the lives of revenue managers better, meet Sina Niedermaier
By Thibault Gence
November 12, 2019
Hotellistat offers an all-in-one market intelligence and revenue analytics platforms for revenue managers and hotel operators of all sizes.
We sat down with Sina Niedermaier, co-founder & managing director, to share the story behind Hotellistat's foundation.
---
Let's get started Sina! Before we talk about your product, tell us a bit about your story and how you got into the hotel industry?
One of my-cofounders, Philip and I have been working in Revenue Management for years already. Philip, after school, had a short intermezzo in air and space engineering where he gained knowledge in IT. Tobias, our third co-founder has many years of experience in IT project management as well as software development.
So tell us about Hotellistat? Why did you decide to build this or what problem are you trying to solve?
Philip and I happened to work together at the Vier Jahreszeiten Kempinski in Munich. Philip was Cluster Revenue Manager and I was Regional Director of Revenue. We always said, as we worked excellent together, that one day, we would found our own company. Out of our daily operations came the idea to develop a software, as we were sick and tired of sitting in front of 3 screens, using (and paying) various software, collecting all relevant data manually and putting it together in an excel file which no one could use once we were on vacation.
This and in a beergarden in Munich, is where the idea of an "all-in-one" software started. Together with Tobias, who was a student friend of Philip, we sat together. Tobias listened to our needs and wishes, he checked a few typical hospitality software and slowly but surely Hotellistat was born.
What type of properties uses your product? Can you tell us a bit about the different accommodation providers your product caters for?
We have various styles of properties under contract. It starts from 3 stars country hotels, continues with resort and beach hotels and onto international hotel chains.
How is your product different from what is already existing in the market? Any key differentiators or unique selling points?
Our USP clearly lies in the all-in-one approach. At the moment there are no competitors that offer the whole range of products like Hotellistat. To cover all areas of our software, hotels would have to purchase at least 3 different systems.
Amongst all others, what is one of the key features your customers love the most?
Our greatest feature is the visual pricing via drag and drop. Hotels can simply adjust their rates within seconds to their competitors. In the near future, we will launch a new revenue management module which allows to automatically update prices.
Drag & drop visual pricing of competitors
What were some of the biggest challenges while building the product early on and how did you solve them?
The biggest challenge at the beginning was, that all of us build the software additionally to our normal job. That was very time consuming and at a certain point, we had to take a decision.
To wrap things up, we are in an industry were collaboration and partnerships are crucial. Is there any specific 3rd party software that brings most value to your clients? Or is there a product on the market that really caught your eye?
We have a few good partners and we are fans of cloud based PMSs. We work together with companies like apaleo, Clock, Protel and MEWS SYSTEMS.
Also CODE2ORDER is a really good idea and a very sympathetic startup.
---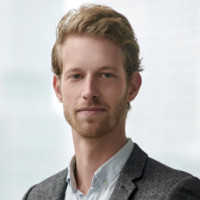 About the author
Thibault is Co-Founder of Hotelhero and a graduate of École Hoteliere de Lausanne. Passionate about hotels, service excellence & technology Hotelhero is built on the belief that independent & small chain operators should be leveraging technology for the better. Our platform and services strive to give every hotelier a chance to compete in this highly competitive market by implementing the right technology.
Never miss a post
Join theBrief newsletter and stay up to date on all the latest hotel tech news
No spam. You can unsubscribe at any time.