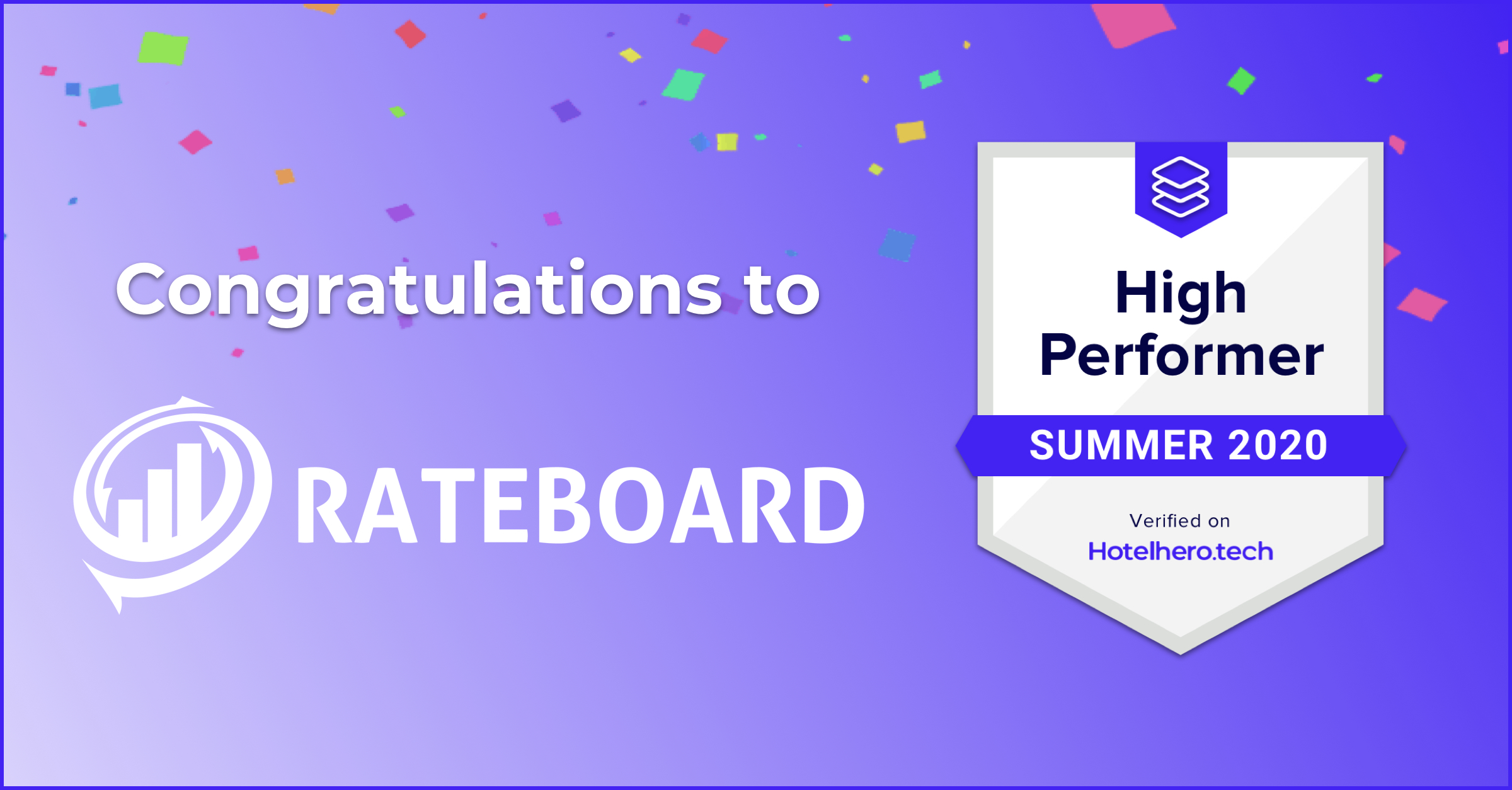 Rateboard earns Hotelhero High Performer badge
Austrian-based Rateboard was awarded Hotelhero's High Performer badge for its dedication to customer satisfaction across five core pillars: ease of use, features, value for money, support, implementation.
The Hotelhero "High Performer" badge is a seasonal award to vendors which have demonstrated high engagement in assuring the success and satisfaction of their hotel clients. In order to be awarded this badge, software providers need to reach a minimum number of reviews from their customers whilst assuring a minimum Hotelhero Index of 85/100.
The team at Rateboard has reached an index of 93/100 through 30 different hotel customers, indicating an NPS score of 100. The breakdown of Hotelhero's five core satisfaction indicators shows Rateboard's attentiveness from implementation to account management and support with:
Features: 4.9/5
Ease of Use: 4.8/5
Value for Money: 4.7/5
Support: 5/5
Implementation: 4.7/5
"Congratulations to Simon and the whole Rateboard team for achieving such a high standard of customer satisfaction. We can see that especially independent hotels are thriled to work with Rateboard." Florian Montag - co-founder @ Hotelhero
"Reviews - both positive and negative - play an important role not only in hotels. They also support all interested parties in choosing the right system for them. The High Performer Badge from Hotelhero sums up RateBoard's company philosophy. Customer satisfaction is our top priority, which is why we are extremely pleased to receive this award." Matthias Trenkwalder - CEO @ RateBoard

Never miss a post
Join theBrief newsletter and stay up to date on all the latest hotel tech news
No spam. You can unsubscribe at any time.
Related articles
Related tags
Share