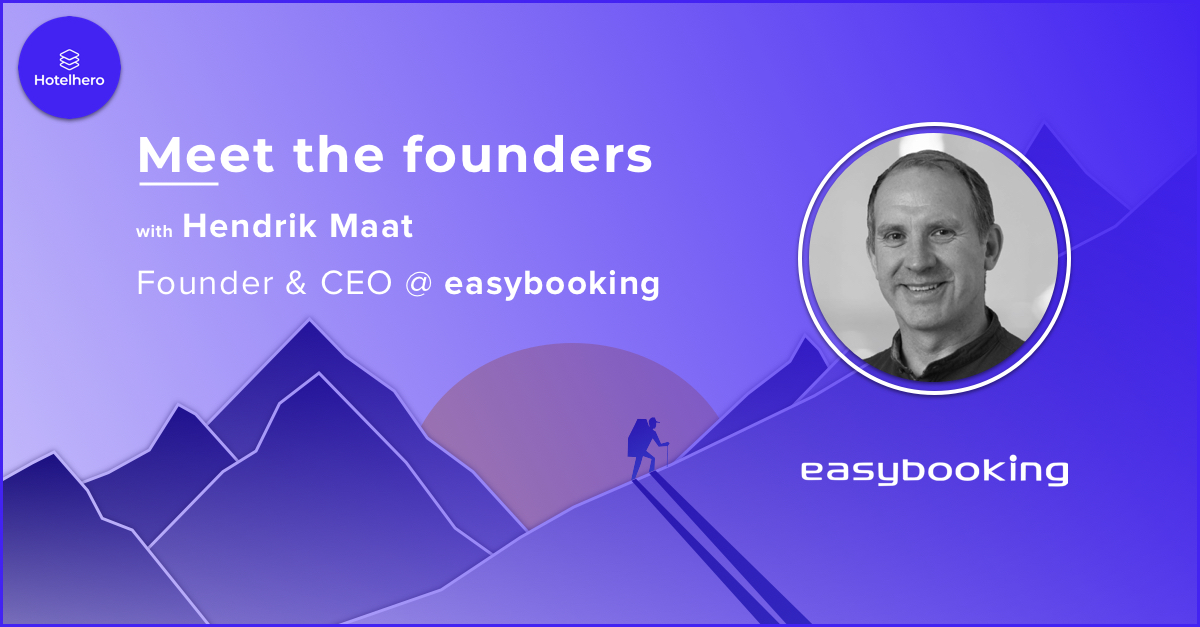 Simplifying the daily tasks of private hosts & small hotel operators, meet Hendrik Maat
By Florian Montag
December 12, 2019
Easybooking provides an all-in-one property management system for small & medium sized properties including a channel manager, booking engine and guest web app.
We had a talk with founder & CEO, Hendrik Maat, to know the story behind the company.
---
Let's get started Hendrik! Before we talk about easybooking, tell us a bit about your story and how you got into the hotel industry?
Coming from Enschede in the Netherlands, I moved to Tyrol in the 1990s. True to the motto "Always ready for something new", I founded an outdoor and event company in the Ötztal valley which I managed for ten years.
In 2006, I launched the IT company "OCIS" in Längenfeld. Sitting there at the kitchen table with a 50 year old host who didn't know how to handle her computer I recognized the need for a simple vacation rental solution. Together with Gerhard Vorster, I launched easybooking: a booking, channel and rental management system that is specially tailored to small businesses and is now used by more than 5,000 hosts selling their offers successfully.
So tell us about easybooking? Why did you decide to build this or what problem are you trying to solve?
In a conversation with a private host, it turned out that a lot of time is lost on daily tasks such as answering requests, writing offers, sending reservation confirmations, accounting or reporting. Besides the fact that all of this takes a lot of time, mistakes can easily happen. There was a lack of a simple solution, especially for small businesses, to optimize daily processes. And that's exactly what we developed: JULIA, the virtual receptionist, supports hosts independently around the clock. She takes care of online bookability, guest communication, automated offer submission, room administration, billing and channel management. In addition, SARA, the digital travel companion, enables fast and direct communication between hosts and guests as a free guest app.
Intuitive room rack
What type of properties implement easybooking? Can you tell us a bit about the different accommodation providers your product caters for?
More than 5,000 businesses in Austria, Germany and Switzerland work with JULIA from easybooking. The majority of the hosts run a small to medium-sized accommodation business with, for example, 2 holiday apartments or 5-7 rooms. But we also count hotels with 20 rooms among our customers.
How is your product different from what is already existing in the market? Any key differentiators or USPs?
JULIA is an all-in-one-solution with perfect fit to regional demand and differs in many ways from software solutions from other vendors. JULIA combines many different functions while other vendors concentrate on simply providing a stand-alone room plan or a channel manager. Furthermore, JULIA is a web-based solution and hosts are able to access JULIA when and where they want and via all mobile devices.
Amongst all others, what is one of the key features your customers love the most?
The "automated-offer-submission" function generates and sends travel offers within seconds, provides alternative offers and follows up automatically. In this way, requests no longer remain in the inbox for 2 days, but are quickly processed and actually converted into bookings.
Automated offer submission
What were some of the biggest challenges while building the product early on and how did you solve them?
One of the greatest challenges in a constantly changing market is to find the right balance between "going one's own way" and "satisfying the needs of the customer as best as possible". You have to be able to act independently and do so. And you have to be prepared to take paths that did not exist before.
To wrap things up, we are in an industry were collaboration and partnerships are crucial. Is there any specific 3rd party software that brings the most value to your clients? Or is there a product on the market that really caught your eye?
JULIAs Channel Manager enables hosts to synchronize availability on booking platforms such as Booking.com, Expedia, Airbnb and many more in real time. Behind this, of course, long-term and good partnerships are necessary.
Currently we are focused on integrating the latest voice control technologies into our solutions. Many of us already use voice control on mobile phones in the course of shopping, route planning or research activities. So why not simplify the everyday life of hosts? Soon it will be totally normal for them to communicate with JULIA, check availabilities in the room plan or react to cancellations while on the move.
---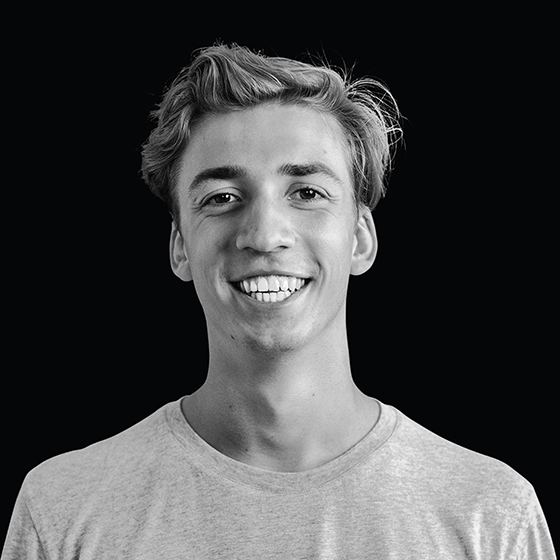 About the author
Florian is a Co-Founder of Hotelhero and a graduate of École Hoteliere de Lausanne. Passionate about hotels, service excellence & technology Hotelhero is built on the belief that independent & small chain operators should be leveraging technology for the better.
Never miss a post
Join theBrief newsletter and stay up to date on all the latest hotel tech news
No spam. You can unsubscribe at any time.