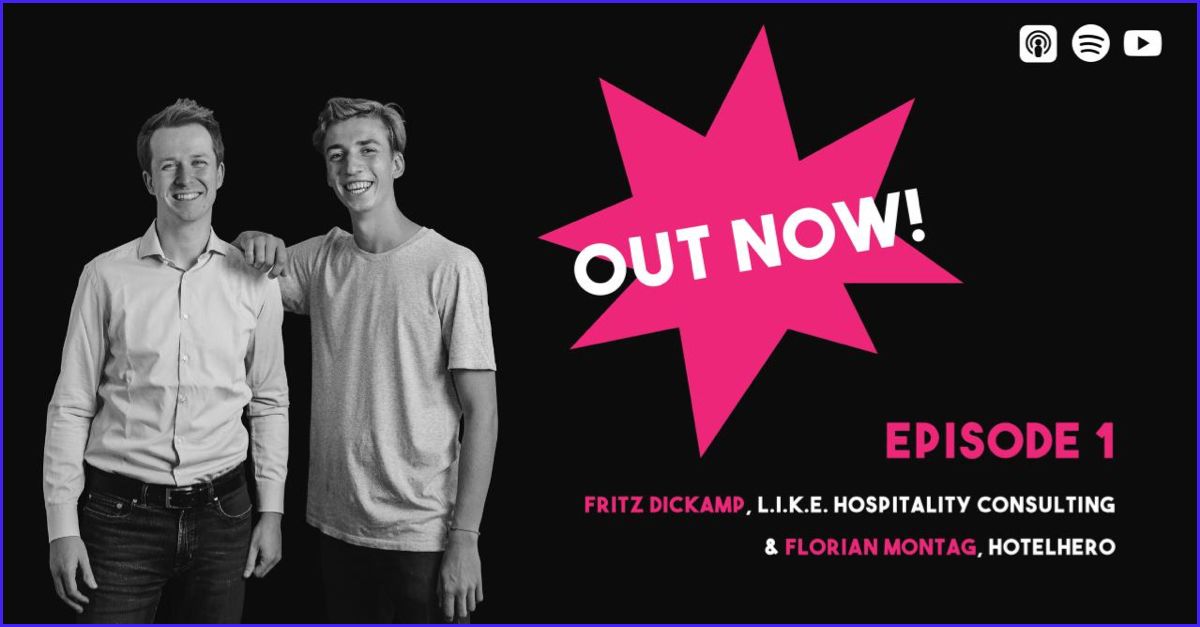 September 5th, 2019
SMACK #1 - Getting started in hospitality with Florian Montag & Fritz Dickamp
By Florian Montag , Co-founder @ Hotelhero
This week, our CEO, Florian, joins Fritz Dickamp, L.I.K.E. Hospitality Consulting's founder on the first episode of Smack Hospitality Media.
They talk about the challenges of starting a business in our wonderful industry right out of Ecole hôtelière de Lausanne, the start-up scene and the idea behind SMACK. Enjoy the show and see you next week for a new episode with an exciting first guest 🤔🔥
---
About the Author
Florian is a Co-Founder of Hotelhero and a graduate of École Hoteliere de Lausanne. Passionate about hotels, service excellence & technology Hotelhero is built on the belief that independent & small chain operators should be leveraging technology for the better. Our platform and services strive to give every hotelier a chance to compete in this highly competitive market by implementing the right technology.