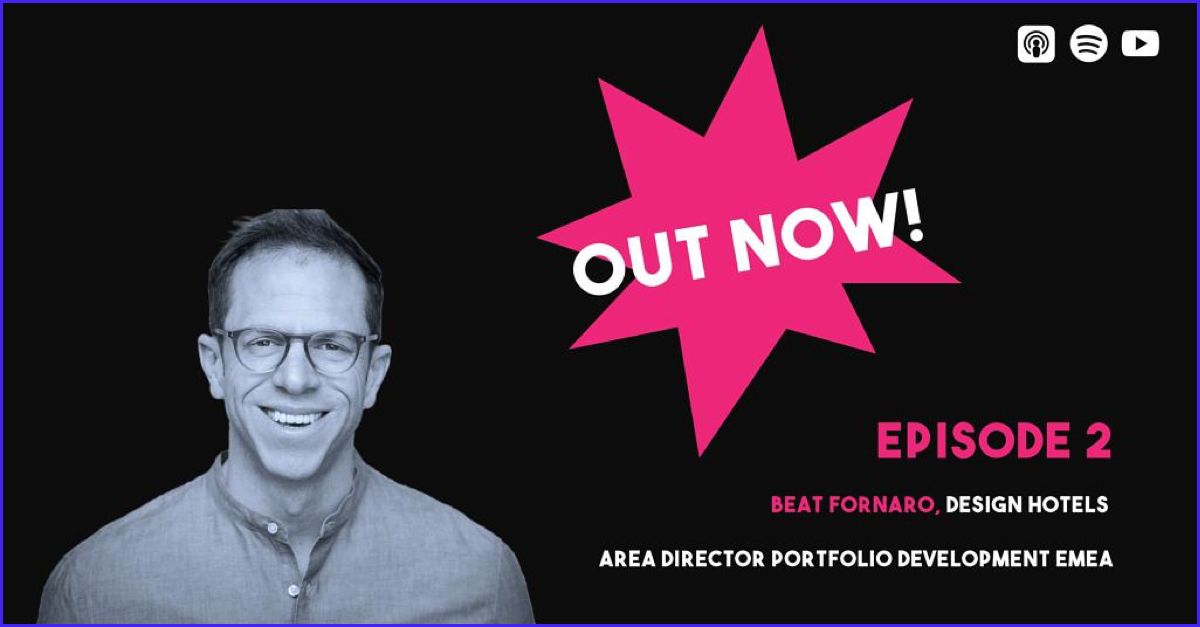 September 17th, 2019
SMACK #2 - Originality in hospitality with Beat Fornaro (Design Hotels)
By Florian Montag , Co-founder @ Hotelhero
This week, Florian & Fritz, sat down with Beat Fornaro, Area Director of Portfolio Development EMEA at Design Hotels.
Beat shares his insights on Design Hotels' acquisition by Marriott International and its impact on operations, how the Design Hotels process works in selecting new properties and why it is key to be original, as a hotel.
---
About the Author
Florian is a Co-Founder of Hotelhero and a graduate of École Hoteliere de Lausanne. Passionate about hotels, service excellence & technology Hotelhero is built on the belief that independent & small chain operators should be leveraging technology for the better.