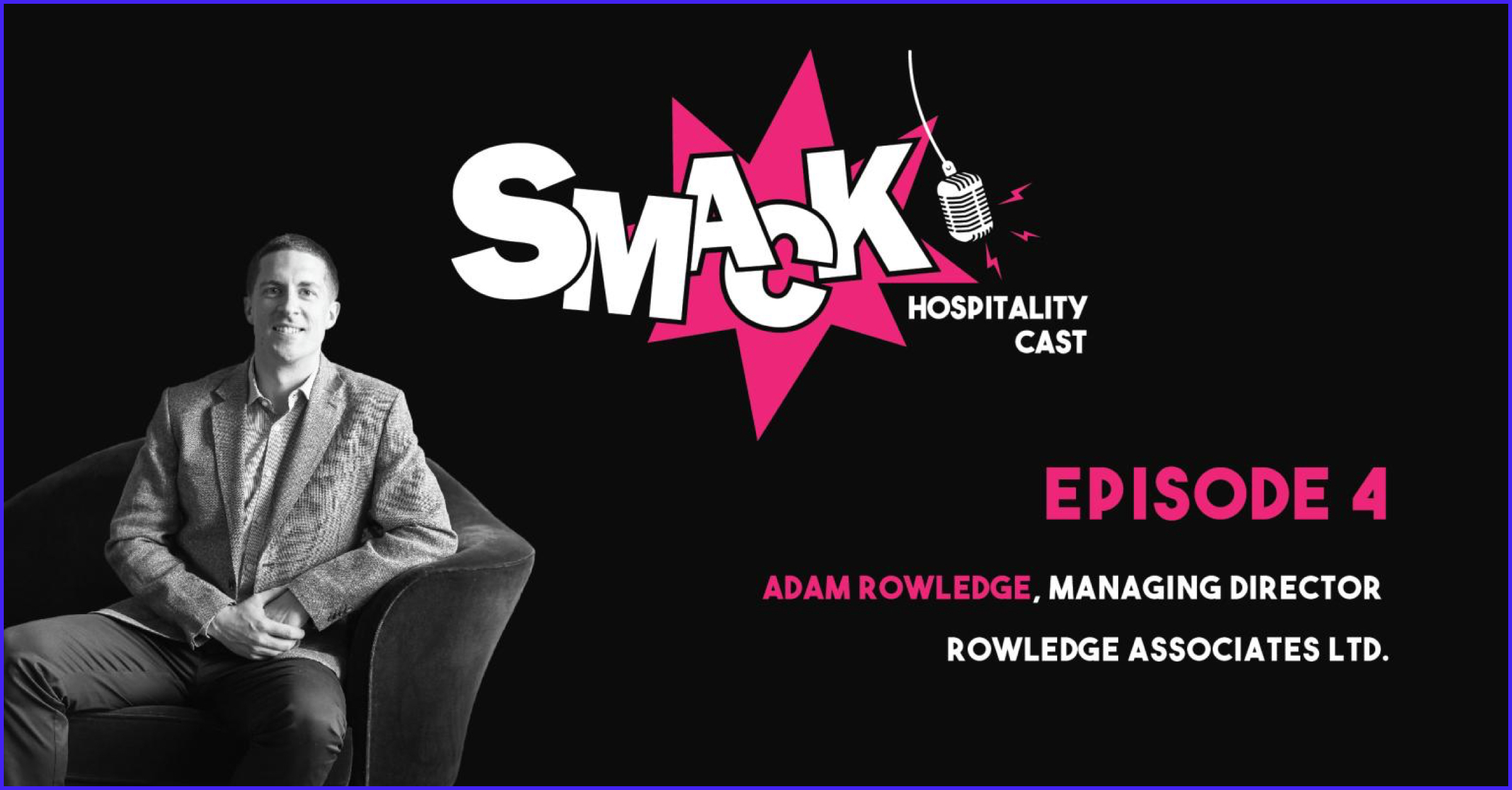 SMACK #4 - Employee retention & HR with Adam Rowledge (Rowledge Associates Ltd.)
By Florian Montag
October 28, 2019
This week, Florian & Fritz, had the pleasure of chatting with Adam Rowledge, former General Manager at The Georgian House London and founder of Rowledge Associates Ltd.
Award-winning UK hotelier, Adam, talks about his experience and advice concerning all things HR-related in hotels and the mystery behind employee retention.
---
Today's episode's topics:
Brexit (1:30)

Managing staff shortage and focusing on retention (5:00)

Adam's career (9:30)

Employee retention (14:15)

Technology (18:35)

The UK hospitality market (23:13)

Georgian House (29:05)

Hotels and OTAs (33:10)

The last three questions (41:40)
---
Today Fritz and Florian welcome Adam Rowledge, former General Manager at The Georgian House London and founder of Rowledge Associates Ltd.
Brexit
As Adam works in the UK in the midst of the Brexit crisis, the topic had to come up. Of course, Brexit will bring challenges to various industries, including the hospitality sector and the uncertainty surrounding it is problematic. Adam's recommendation to prepare for Brexit is to stay relevant and focus on employee retention. Companies should focus on offering a great employee experience, in order to retain the people you already have. This also helps companies become more attractive to future staff members. "Think about your team members in exactly the same way you would think about your customers." Adam also underlines the fact that a business cannot be everything for everybody and that they should focus on what they stand for.
Managing staff shortage and focusing on retention
Adam is the former General Manager of Georgian House, a boutique hotel in London. This townhouse style property is entirely independent and family-owned. For employees, that means some perks aren't available, such as working internationally or being able to stay in other hotels for a discounted price. When you can't offer those kinds of perks to your employees, you need to bring value to them in other ways. "We focus on providing a really good employee experience, so that people want to come and work in that nice environment where they can actually be part of running the hotel rather than just turning up and getting a paycheck." Providing employees with a nice work environment, giving them the tools they need to do their job and focusing on their well-being was Adam's mission whilst managing Georgian House. When it came to recruitment, Adam focused on finding people with the right cultural fit instead of applicants with direct experience for certain roles. His goal was to give employees the training and the tools to do their job to eventually help them develop their career elsewhere. Lots of time and money were invested into training, but for Adam that is key for high employee retention. For example, Georgian House implemented the Lean Six Sigma certification, which is not widely used in the hospitality industry yet but made some big gains from a business improvement perspective. Georgian House also offered a variety of training programs, from 90-minute intensive training sessions to 1-day workshops and more. This model has helped achieve high employee satisfaction and retention.
When it comes to staff shortage issues, different countries face different problems, according to Adam. For example, the UK has been experiencing a record low unemployment rate, which leads to more competition between employers to find talents. Furthermore, for team members positions, the hospitality industry might not always be as attractive as others, because companies try to keep wages to a minimum and provide less to maximize profitability in return for their shareholders.
Adam's career
Adam founded in 2019 his company Rowledge Associates Ltd after working for Georgian House for about four years. He explains that he loved his experience at Georgian House so much, he wanted to help other places become more like Georgian House. The best way to do that, according to him, was to start his own business and go to other businesses to help them directly. One of the biggest challenges he faced when starting, was the need to get used to a new way of working. His work really varies, as he is a keynote speaker as well as a consultant and trainer for businesses. One of the highlights of his career was doing some training during the Rugby World Cup in Japan in 2019. He also has some projects coming up within the retail and public sectors. "People are people at the end of the day and helping organizations get the best out of their teams is something everyone in every industry needs to do."
Adam started working in the hospitality industry when he was just sixteen and was the first person in his family to work in this sector. As a teenager, he was looking for a job to make some money and ended up loving his experience. Adam didn't know much about the hospitality industry and mostly recalls having a great manager, that made his experience fantastic.
Employee retention
Not everyone that starts in the hospitality industry works there forever and not every student from hotel school pursues their career in this field. As Adam says, you are always going to lose some people, as people have different motivations. The hospitality industry is not the best paying one and should focus on staying competitive. Moreover, hotels need to recruit outside of hotel schools. The pool of talent can be a lot more varied. A lot of people working in hotels have different backgrounds, past careers and paths. For Adam, training and development is key in staff retention. "Not only are you giving [your employees] a skill to be able to deliver their job better, you're also investing in them as a person and that does make a massive difference to a lot of people."
Technology
For Adam, business should not get technology just for the sake of having technology. It is an investment and you need to get a serious return on it. The priority should be to find the right technology for your business and adapt to work with it. Furthermore, bad technology can be discouraging. From personal experience, Adam explains that young people starting in the industry might decide to work somewhere else because the technology is bad and complicated. Adam himself asked to change departments in one of his first jobs, because he could not understand and deal with the software implemented by his company.
The UK hospitality market
As Adam explains, costs are going up, supply is going up so demand is impacted and so are rates. His advice is to try to achieve cost savings but also to focus on guest experience to drive more direct bookings and repeat business. If you can, invest in training to become more productive. Another tip is to look at every cost line, to try to renegotiate with providers and to question if each cost really brings value to the business. With Brexit coming up, the UK hospitality industry is also working tightly with the government to try to find new solutions. Obviously the situation is drastically different between rural areas and the capital. Adam points out that London is a really attractive real estate market and so there's a lot of development on the supply side. According to him the two main factors in London's never ending success is its worldwide reputation and heritage and the fact that there's something to appeal to everyone. Adam also notes that there is a lot of work put into making London an attractive destination for conferences, exhibitions, sporting events, etc. The Olympic Games in 2012 really showcased London and hotels are probably still seeing the benefits from that, he adds.
Georgian House
As a small independent hotel, it can be complicated to differentiate yourself from the competition. Georgian House created the "Wizard Experiences" with a few wizard themed rooms and F&B offers. It works really well and definitely helped the hotel increase its occupancy. Guests tend to stay longer in these rooms too, as they often come to London to live a whole Harry Potter experience, visiting the main locations in the city, going to the studios, etc. Adam also recalls people proposing in the room and celebrating birthdays with gigantic cakes. When it comes down to having a unique experience, guests tend to spend a lot of money and that always really surprised Adam. He also explains that Georgian House really concentrated on a specific target market that they knew would work. Trying to reach a new target market can represent a lot of work for little returns.
Hotels and OTAs
For Adam, boutique hotels should either have a local focus or have something really different, not just some funky decor. He mentions a hotel using artificial intelligence for the guest experience, for example. Furthermore, all hotels should focus more on sustainability. Small things like skipping housekeeping when you don't need it can make a big difference. According to Adam, OTAs are a valuable tool. "They give you the reach you wouldn't be able to otherwise get."
The last three questions
Favorite part about hospitality is? Variety
The last place I stayed at? The Gate in Ginza, Tokyo, Japan.
The next big thing in hospitality in my opinion is? The realization by employers that they need to put their people first to achieve their business success.
---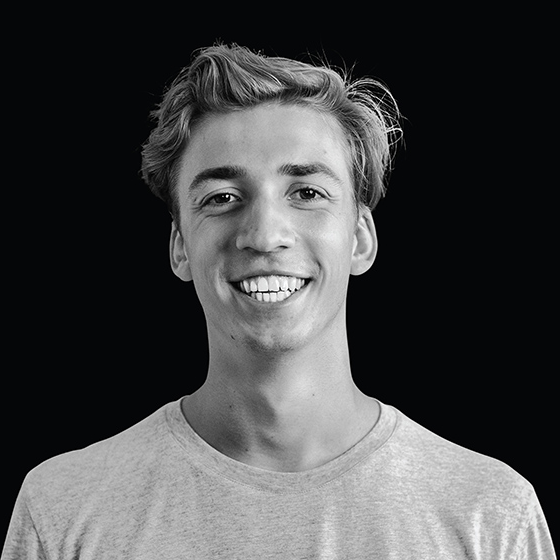 About the author
Florian is a Co-Founder of Hotelhero and a graduate of École Hoteliere de Lausanne. Passionate about hotels, service excellence & technology Hotelhero is built on the belief that independent & small chain operators should be leveraging technology for the better.
Never miss a post
Join theBrief newsletter and stay up to date on all the latest hotel tech news
No spam. You can unsubscribe at any time.