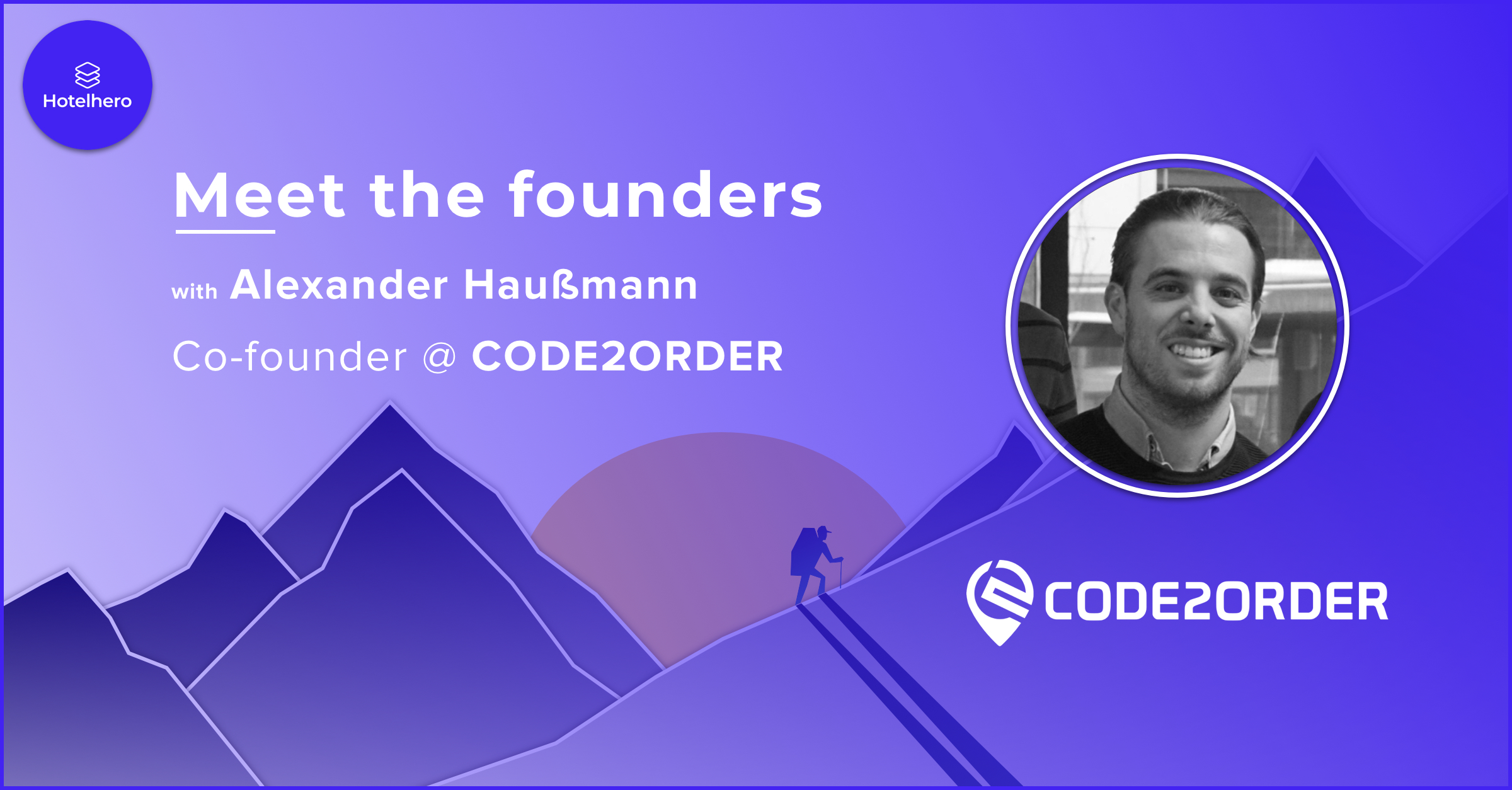 Streamlining the guest experience with a digital travel companion, meet Alexander Haußmann
By Thibault Gence
November 28, 2019
CODE2ORDER provides hotels with a digital hotel directory that accompany's guests from the booking to checkout through a progressive web application.
We interviewed one of the three cofounders, Alexander Haußmann, to hear their story and the idea behind the solution.
---
Let's get started Alexander! Before we talk about your product, tell us a bit about your story and how you got into the hotel industry?
It all began back in 2015 with the idea to simplify ordering and payment for the guest in a restaurant. We developed a solution that enabled guests to order and request a digital invoice with their own smartphone in a restaurant. Without an app or any additional hardware. But the gastronomy wasn't ready yet. So we decided to change our business model and focus. The solution has been further developed, for another industry with similar challenges - the hotel industry.
In 2016 we presented the new solution at the INTERGASTRA and relocated the headquarters to Stuttgart. Two years later we were awarded with the INTERGASTRA innovation award and achieved the magical number of 1.000 hotels, still without any external financial investors.
So tell us about CODE2ORDER? Why did you decide to build this or what problem are you trying to solve?
Our product is the digital travel companion for hotel guests. It has evolved from a digital guest folder (hotel directory) to a holistic solution for the guest communication before, during and after the hotel stay including a digital check-in service for hotel guests. That means, all information, services and offers are available for all guests anywhere at any time, guests can check-in even before their stay. They can access the solution from their own device without having to download an app. We want to help hotels to better know their guests and we want to help guests to make their stay as easy as possible by saving time.
The white label solution can be adapted to the design and requirements of every individual hotel. Additionally, hotels do not have to equip their rooms with expensive and polluting tablets.

What type of properties implement CODE2ORDER? Can you tell us a bit about the different accommodation providers your product caters for?
The solution offers a holistic service that is available before during and after the hotel stay. Top features include: digital check-in, smart feedback during the stay, promotion and booking of services and offers, green choice (cancel housekeeping with one click), sending push notifications, integration of the booking engine for more direct bookings, activities recommendations and a lot more...
Today over 1.500 brands, individual hotels and hotel chains in more than 20 countries rely on our progressive solution - continuing to grow. This makes us feel proud and encourages us to do even better.
How is your CODE2ORDER different from what is already existing in the market? Any key differentiators or USPs?
From the beginning we count on the latest technology of the Progressive Web App (PWA). The web-based technology enables a quick and easy access to the digital travel companion for hotel guests. We do not only focus on guest communication and service during the stay, but also want to provide hoteliers with a powerful solution that enables them to increase guest loyalty by accompanying guests even before and after the stay.
Amongst all others, what are some of the key features your customers love the most?
Our customers love the "Green Choice" functionality: The digital travel companion provides a simple and easy solution to reduce water consumption and act more sustainably. Information about room cleaning for the next day can be reported quickly which enables hotels to process their tasks automatically and more efficiently. In the end they save time, natural resources and costs.
The "Check-In and Check-Out" function also adds great value and is a feature our customers love. It helps hotels to automate and simplify their internal processes and offer an easy and fast solution for their guests to check-in via their own device even before the stay and check-out with only a few clicks on their phone. Guests have a great hotel experience and hotels save time, money and natural resources as the registration sheets do not need to be printed anymore. With this feature, we provide a solution that accompanies guests along the whole guest journey from the first booking onto the next booking in the hotel.
What were some of the biggest challenges while building the product early on and how did you solve them?
We are self-funded which gives us freedom to create and build what our customers want. However, it was tough in the beginning. Also we did not have one contact in the beginning, we had to start from scratch and build trustworthy and reliable relationships with our customers from nothing. Those were the biggest challenges in the beginning and we overcame them by always believing in us and our solution and by never giving up.
To wrap things up, we are in an industry were collaboration and partnerships are crucial. Is there any specific 3rd party software that brings the most value to your clients? Or is there a product on the market that really caught your eye?
hotelkit, apaleo, dirs21, hotelshop.one and sharemagazines are, among others, really forward looking solutions and offer interfaces that enable an integration to our solution. We go hand in hand with those innovative providers and together we bring even more value to our clients by facilitating and automating processes, which in the end adds more value to the stay of the hotel guests.
---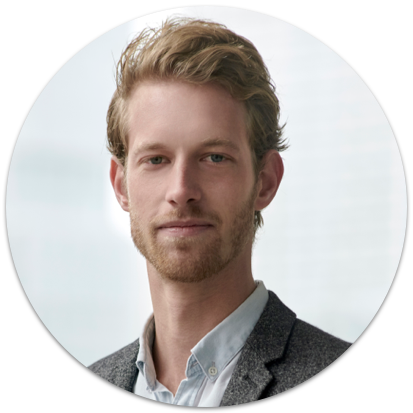 About the author
Thibault is Co-Founder of Hotelhero and a graduate of École Hoteliere de Lausanne. Passionate about hotels, service excellence & technology Hotelhero is built on the belief that independent & small chain operators should be leveraging technology for the better. Our platform and services strive to give every hotelier a chance to compete in this highly competitive market by implementing the right technology.
Never miss a post
Join theBrief newsletter and stay up to date on all the latest hotel tech news
No spam. You can unsubscribe at any time.