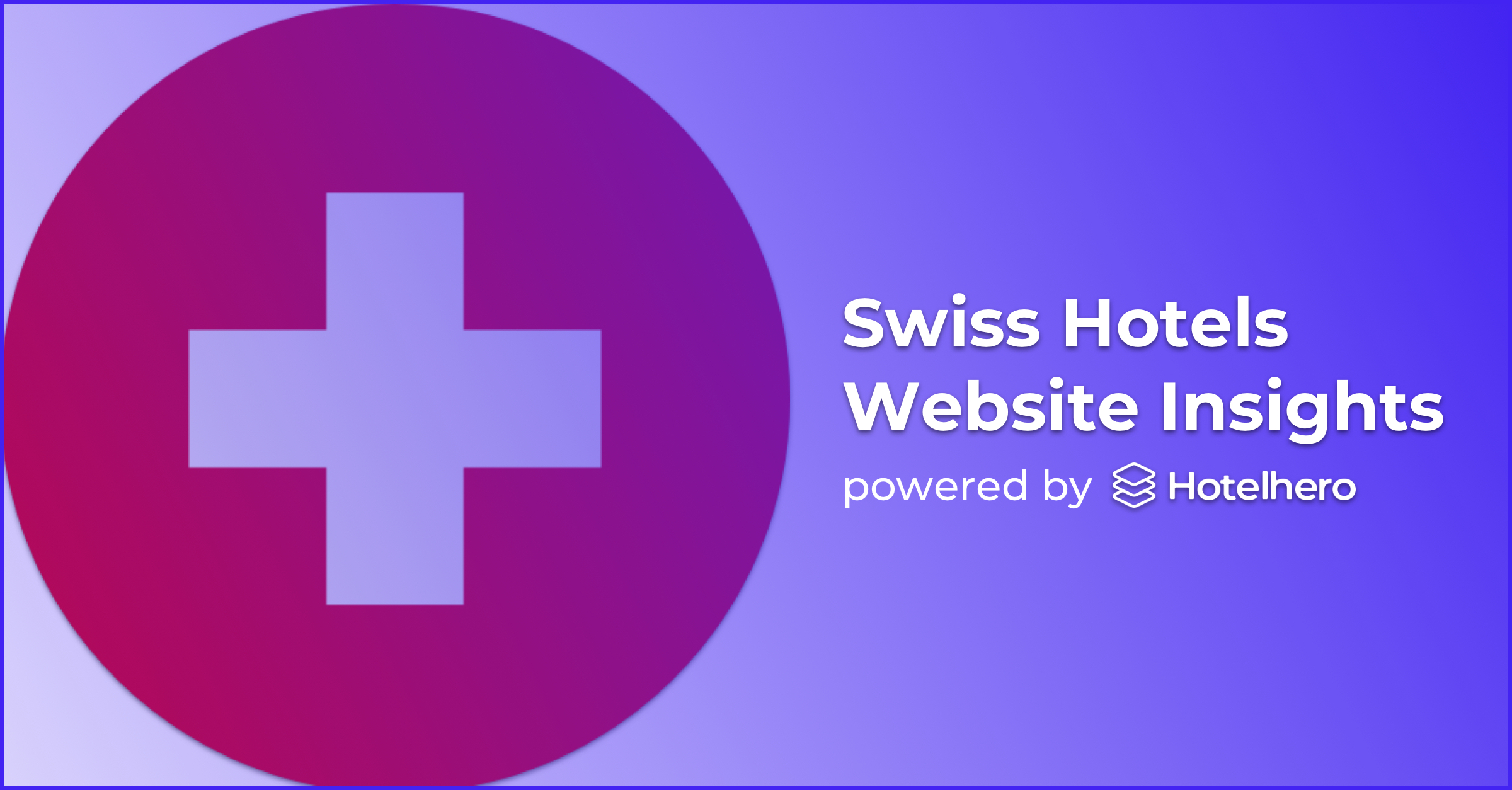 Swiss Hotels Website Insights - Summer 2020
By Thibault Gence
August 25, 2020
Switzerland is obviously renowned for its excellence in hospitality but innovation is also deeply ingrained in its people minds and culture. It is famous for being one of the world's pioneers in technology engineering with two of the best universities in the world (ETH Zürich and EPFL Lausanne).
To verify that and in our quest to shed some light and transparency on the hotel technology industry, we have analysed (thanks to our proprietary website scanner) more than 750 independent hotels across Switzerland (French, Italian & German-speaking regions) to share some insights on the adoption of web technologies as well as the market's leading providers.
In this analysis, we cover five of the most predominant system categories as well as the adoption of website traffic analysis tools like Google Analytics or Hotjar. In order to provide an accurate observation of the market, we only cover software categories for which we have significant data and sample sizes. The categories include:
---
Booking Engines
The first "off-the-shelf" internet booking engine solution was introduced in 2005 (Techtalk.travel PMS infographic) with the rise of cloud computing platforms. In 2020, it is one of the "must-haves" in the independent hotel technology stack alongside the property management system and channel manager. The statistics speak for themselves when it comes to the adoption rate of this solution. More than 98% of Swiss hotels have it implemented on their website with just a couple of late adopters in rural or mountain areas. With the presence of strong national resellers, Synxis (Globres) & Simple Booking (Bocco Group) account for 40% of the market share. The rest of it is accounted for by three of "Swiss-made" products (Hotel Spider, HotelPartner Yield Management & GHIX) and some of the market leaders in Switzerland's neighboring countries such as D-EDGE, Kognitiv, Vertical Booking or HotelNetSolutions.
One of the challenges for an independent hotelier, when it comes to selecting his technology, is limiting the number of providers for each part of the value chain. One of the takeaways from this study is that 10,5% of hotels are having their booking engine provided by their PMS vendor (e.g. MEWS, Protel, Fidelio Suite 8, Base7Booking, Cloudbeds).
E-Reputation & Review Marketing Tools
There is no debate when it comes to the presence and importance of this system category in the modern hotel technology ecosystem. Still, many hoteliers challenge its return on investment due to a lack of staff to leverage its benefits. There are several main facets of such tools:
monitoring satisfaction & improvements areas thanks to semantic analysis
collecting a higher volume of reviews for platforms such as Booking.com, Tripadvisor or Google my Business from guests thanks to integration partnerships
collecting in-stay feedback to avoid negative reviews on prementioned public platforms
increasing direct booking conversion rates thanks to code-free embedded widgets for Brand.com
2 and 4 are "no-brainers" and can justify the investment on their own but 1 and 3 are often perceived as time-consuming and labor-intensive for operators and therefore many of them do not implement such tools.
Still, Swiss hotels, are amongst the front-runners when it comes to the adoption rate of e-reputation and review marketing tools with an impressive 27% compared to some of its neighbors like France's 16% for example.
Website Conversion Tools (Direct Booking Boosters)
Compared to other e-commerce led industries, hotels are still somewhat lagging behind in terms of web analytics expertise. A simple fact suffices to sustain this statement: from 750 analyzed websites, only 262 (35%) have Google Analytics installed and 15 (2%) are using Hotjar.
One of the first aspects to look at before implementing a website conversion tool is the monthly traffic you are able to bring to your website. Logically, if there are no visitors to convert, these tools won't help you much. Once a hotel is hitting around 5000 visitors per month, it can start being interesting. Depending on the desired functionalities and budget, there are several alternatives out there. The simpler solutions focus on providing simple features like a price comparison widget, custom messaging and exit intent popups as well as rate disparity trackers. Quite recently, these specialized providers have focused their R&D efforts on personalized messaging and offers based on visitor demographics, A/B testing capabilities for hotels with significant traffic and retargeting campaigns.
In Switzerland, we see an adoption rate of 10% with the smallest hotel having 5 rooms.
Voucher Management System
Online voucher sales have been on the rise in the past couple of years. Some internet booking engines allow for package sales but still require travelers to select a specific date. With the rise of uncertainty due to COVID-19, voucher sales have allowed hotels to generate revenues and secure bookings without a date commitment from future guests. The pricing model of such tools also gives maximum flexibility to hoteliers as most of them are on a "pay as you go" model. Hotels can expect a 1,5% to 2,5% commission on each sale with no fixed subscription fee.
Swiss hotels show a nice 25% adoption rate of these platforms.
Website Chat & Chatbots
Free website live chats have been available on the market for years and offer a straightforward and self-service implementation. They allow hotels to cater to new consumer expectations of getting questions answered on the spot. Yet, our analysis shows hotels have been slow to add these tools to their website experience.
Chatbots also provide human to human interactions but allow hotels to provide instant FAQ answers to guests without the need for human intervention. On top of that, many new-comers on the market plug their solution to the PMS and/or booking engine to have live availability data and enable guests to request a room directly from the chat without having to go through the whole booking engine process. Also, these tools enable hotels to chat with guests with on their preferred platforms such as Whatsapp, facebook Messenger, or iMessage and provide a centralised inbox for the hotel operation.
In general, the adoption rate of a chat or chatbot is still quite low with not more than 5%. Still, the good news lies in the fact that from this 5%, 64% have adopted a chatbot over a simple live chat.
From this analysis, we can see that despite a relatively low adoption of certain systems, Switzerland's hotel industry is still in the top tier of innovators in comparison to its neighboring countries. More Website Insights will be published in the coming months including countries such as France, Germany, UK, Benelux or Spain.
Please reach out to us on the chat or at welcome@hotelhero.tech to request more information or suggest a country to prioritize.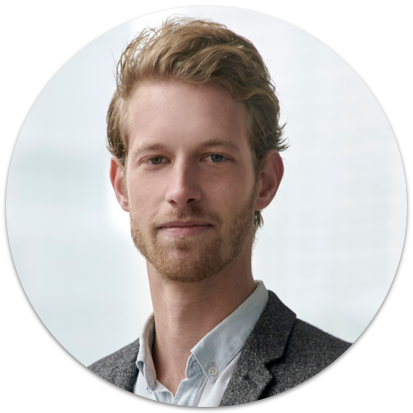 About the author
Thibault is one of the co-founders of Hotelhero, the software recommendation and review platform for the hotel industry. Prior to starting Hotelhero, he graduated for Ecole Hotelière de Lausanne having worked at Soho House, le Restaurant Pierre Gagnaire and more recently, in marketing for food tech startup, Flatev. Passionate about hotels, service excellence & technology, he started Hotelhero on the belief that independent & small chain operators should be leveraging technology for the better.
Never miss a post
Join theBrief newsletter and stay up to date on all the latest hotel tech news
No spam. You can unsubscribe at any time.