Optimand
Verified profile
London, UK
Between 1 and 10
2017
Hotel web analytics & business intelligence
Reviews summary
Likelyhood To Recommend
(based on 5 hoteliers)
Description
Optimand is a sensational and innovative business intelligence tool for e-commerce and digital marketing with an application in revenue management too. The tool analyses real-time demand and conversion data for your properties and it can immediately increase your direct bookings by displaying personalised rates to your audience by geolocation and other search criteria.
Optimand reveals digital trends and totally unique insights that your team can better convert into actionable marketing strategies. The technology is easy to implement, it can be live in a few hours and does not require any addition or change to your current system infrastructure. Does work seamlessly with any website and any booking engine. The platform can also allow you to optimise your PPC spent and reduce cost of sales, allowing you to target your audience more granularly and to to shift demand from third party channels to direct.
Features
Analytics & Business Intelligence
Revenue forecasting & budgeting
Custom dashboard
Flexible user rights & restrictions by employee
Multi-property view
Corporate accounts sales & commission tracking
Online travel agents sales & commission tracking
Team collaboration Tools
Year-to-year comparison of all major data sets
Predefined & custom alerts
Custom reporting
Competition comparison (e-reputation)
Website performance tracking
Social media monitoring
KPI dashboard
No features listed for this category
Support
Dedicated account manager
Phone support business hours
On property support
Live chat for support
Ticketing system
Languages spoken by support
Reviews
189 rooms Hotel in Netherlands
hotel
Marketing & Sales
09/07/2020
Very clear overview on demand, promos, revenue and much more. So many reports included on hotel level as well on the multi-property level. Great system if you have multiple brands with diffrent booking engines.
None, I can only wish more features. Nothing negative to add but also hoping to get in the future some kind of benchmark numbers as well.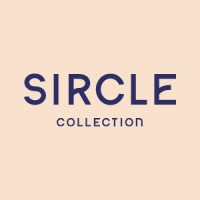 94 rooms Hotel in Netherlands
Multi-property hotel
Marketing & Sales
02/07/2020
The data from Optimand is very useful for decision making. Easy to use and looks great too.
Nothing at this stage.
220 rooms Hotel in United Kingdom
01/07/2020
Optimand is one of the smartest systems we have worked with. It gives insights outside the realm of a usual RMS system and is presented in a clear and functional way. We continue to use Optimand on a daily basis to remain competitive and ahead of the market. In addition to this the team are very agile and are constantly improving capabilities based on customer feedback.
The product mainly focuses on bedroom insights. There could be some good use to extract more data from other hotel income streams to give a bigger picture view.
15 rooms Hotel in United Kingdom
Chain hotel
General Manager
01/07/2020
I have been using optimand for the past 4 years and have to say that it's a great tool that helps you understand Your website traffic and identifies Revenue leads and demand patterns . I was impressed with the accuracy of the data & details . A great feature is the promo code functionality that allows you to Target specific regions & countries. I would recommend Optimand to any Revenue Manager or Business Owner that is keen in Building a strong direct booking strategy to drive more Profitability .
After using it for many years in different hotels I have still not found something that I don't like
136 rooms Hotel in United Kingdom
Independent hotel
General Manager
18/12/2019
I am really enjoying using Optimand on a daily basis. The system is user friendly and gives important parameters to improve your business. At a glance, I can see all required information that helps to make calculated decisions. Overall, it's a user friendly tool and helps save time and drive performance.
The iOS App is maybe giving too many pieces of information, although is still very user-friendly. Push notifications are still in development.