Cette article n'est pas traduit dans cette langue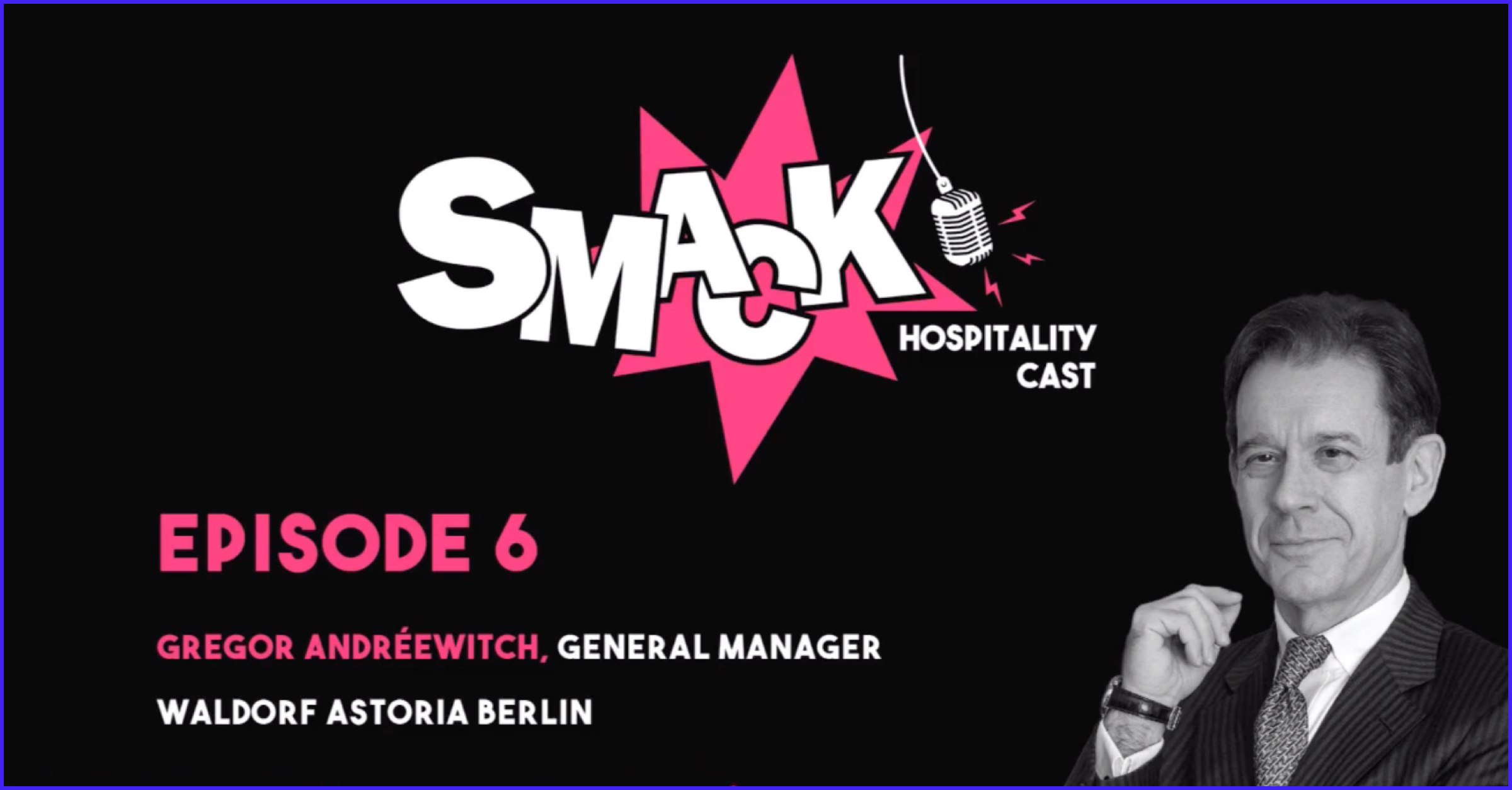 SMACK #6 - Loyalty Programs & GM of a Luxury Hotel with Gregor Andreewitch (Waldorf Astoria Berlin)
Par Florian Montag
29 novembre 2019
Florian & Fritz, had the pleasure of chatting with Gregor Andreewitch, General Manager at The Waldorf Astoria Berlin.
Award-winning hotelier, Gregor talks about the evolution of the Hilton brand, the increase in Berlin's room supply and the challenges that come with it and some fun anecdote of his 40 years career in the industry.
---
Topics of today's episode :
Working in Berlin (6:00)

Hilton and Waldorf Astoria (10:35)

Future of GMs and tips for graduates (19:13)

Hilton's future and HHonors (28:08)

Gregor's career (33:54)

Anecdote and the last four questions (37:45)
---
In today's episode, Florian and Fritz welcome Gregor Andreewitch, the General Manager at The Waldorf Astoria Berlin.
Working for Hilton and moving to Berlin
Gregor gives us a great insight into his career at Hilton and how working in Berlin has been different than working in other big cities. "Berlin enjoyed their famous slogan : we are poor and sexy [...]. Everybody thinks luxury doesn't need to be expensive and everybody hopes to find that in Berlin." He explains why the market in Berlin is drastically different than in other european capitals: " [In Berlin], you have very few large corporations that give you enough business travel and give you a good corporate base." This unpredictable market represents a challenge for luxury hotels in the German capital and The Waldorf Astoria is no exception. According to him, one of the main issues is the inactivity of convention centers in the capital. Hopefully, when Berlin's new airport opens, hotels in the city will be able to benefit from more international tourism, if large airlines develop their intercontinental flights.
Another challenge Gregor faced when taking over the management of the Waldorf Astoria hotel in Berlin was its location. The hotel is located in the heart of the west part of the city and was surrounded by construction sites : "You had dirt, you had dust, so it was not an attractive area." But luckily for Gregor, this contributed to the renaissance of the area, as he says, and the neighbourhood is now renovated and dynamic.
An ambassador of Hilton
His 40-year long career for Hilton has made Gregor the ultimate ambassador of the hotel brand. He tells us the story of Hilton hotels, how they started, how they evolved. In 2019, Hilton celebrated its 100th anniversary and even after the merger of Marriott and Starwood, it remains one of the biggest hotel chains in the world. In 2006, Hilton Corporation and Hilton International joined forces and were bought in 2007 by Blackstone Equity. Now Hilton counts about 5700 hotels from 18 different brands in more than 112 countries around the globe.

The story of Waldorf Astoria
Waldorf Astoria is renowned internationally as a classic, 5-star luxury brand. The name Waldorf Astoria actually comes from the first legendary property in New York. "The Waldorf Astoria is the hotel that Conrad Hilton has called "the greatest of them all". [...] This hotel is such an icon in the industry, that it was decided to create a luxury brand called Waldorf Astoria in 2007. 12 years ago we had one Waldorf Astoria in New York, today we have 32 and in the next two years, 15 or 16 [properties] will be added."
Gregor also reveals what he calls the "brand pillars" of the Waldorf Astoria : be in significant locations and create memorable guest experiences that money can't buy.

The future of General Managers and the hospitality labour market
Gregor also gives tips to graduates who want to become general managers and gives his point of view on what the future will look like for general managers around the world. "We said a couple of years ago that the customer is king, we say today that the employee is king. We go way above many other companies and do whatever we can to be the best possible employer. [...] Our strategy is to give young people a perspective, to give training, to give them access to the Hilton University, to let them change jobs and, very important, to give huge career opportunities to females, where we say you can combine a professional life with raising a family [...]". In 2019, Hilton was selected as one of the "Great Place to Work" companies in Berlin, with its Waldorf Astoria property.
Tips for future General Managers
Much more than knowledge and education, leadership is certainly one of the most important skills a good general manager should possess. Moreover, tech savviness and continual education are highly recommended. "Of course you need to be tech savvy, you need to continuously educate yourself in technology, in social media, in how to promote your product. You need to research what the customer expects and deliver that."
His two mottos to be a good GM : "You need to have the pride and the will to identify with your product." and "Lead less, achieve more."
The role of a GM
For Gregor, the main role of a general manager is to be an ambassador to companies, embassies and organizations that can support your business. Even in this digital era, nothing can truly replace relationships and Gregor makes it a priority to nurture these connections by travelling and networking. However, his top priority remains the satisfaction of his guests and he is always questioning himself on how to be a better host and how to better serve his customers.
The future of Hilton Hotels
Gregor also gives us an insight on what the future holds for Hilton properties around the world, from what the future Waldorf Astoria in London will look like, to Hilton plans to expand in Africa. Hilton will open a unique property in the British capital, which will perfectly embody one of the brands pillars : having a significant location. The luxury hotel will be located in the Admiralty Arch, a historical building across from Buckingham Palace where Winston Churchill's office was once located. Furthermore, the chain wants to increase and improve its presence in the resort market and started doing so with their stunning Waldorf Astoria property in the Maldives.
Insight into Hilton's loyalty program's success
The loyalty program, called Hilton Honors, was created in 1997 with the aim to be the best one and has been awarded multiple times. It was a pioneer in the industry, with a unique system where guests can benefit from different levels of loyalty, different perks, can exchange points easily and are always encouraged to use their points. The highly international character of the chain, with a presence in more than 112 countries, certainly increases travellers' will and opportunity to take advantage of the chain's loyalty program.
The start of his career
Gregor started his career in Brussels in the accounting department of a hotel. When his general manager told him he would probably be more successful as a general manager than as an accountant, Gregor decided to take the advice and changed his career path. And so followed his 40-year career as a general manager for multiple Hilton properties around the world. "You really don't know where you'll end up, the only thing you know is that if you leave a place it's very unlikely that you will return." Now that he's been in Berlin for a few years, his goal is to become people's "most favourite" hotel. "When I arrived six years ago and I introduced myself to my competitors, the conversation usually ended with "welcome to Berlin and good luck with the location" ." However, now guests really enjoy the location and Gregor managed to take on the challenge and turn it to his advantage.
When asked what has changed in the industry, according to him, Gregor pinpointed technology. For him, the core value of the hospitality industry hasn't changed, the purpose still remains to welcome and host people. But new technologies are revolutionizing the industry and it's just the beginning.
Gregor's anecdote
A few years ago, he welcomed a head of state from Israel at the Waldorf Astoria in Berlin. The security around the hotel had never been that high. There was a tank across the hotel, sharpshooters on the roof and the surroundings of the hotel were completely closed off. Gregor was extremely surprised when one evening, the head of state showed up at the hotel's bar unannounced to have a casual drink with his colleagues. One night to remember!
The four final questions
Your favourite thing about the industry is? The guests.
The last leisure trip you took was to? Abu Dhabi.
Your favourite part about that trip was? The incredible mosque.
The next big trend in the industry, in your opinion, is? Technology and innovation.
---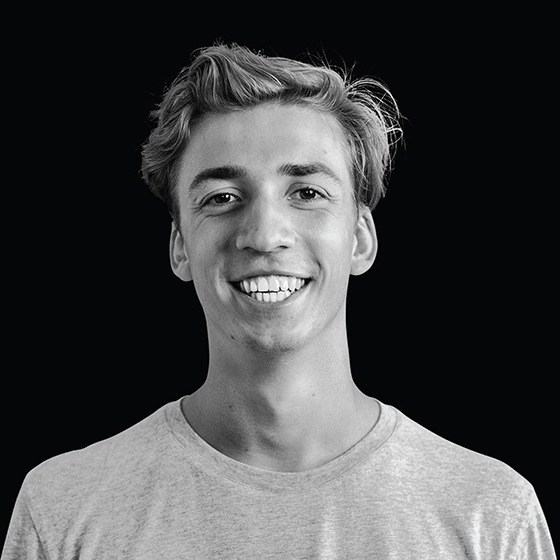 À propos de l'auteur
Florian is a Co-Founder of Hotelhero and a graduate of École Hoteliere de Lausanne. Passionate about hotels, service excellence & technology Hotelhero is built on the belief that independent & small chain operators should be leveraging technology for the better.
Ne ratez jamais un article
Inscrivez-vous à TheBrief pour un accès complet aux nouveautés de la tech hôtelière
Pas de spam. Vous pouvez vous désinscrire à tout moment.